Arran Banner letters – week 24, 2022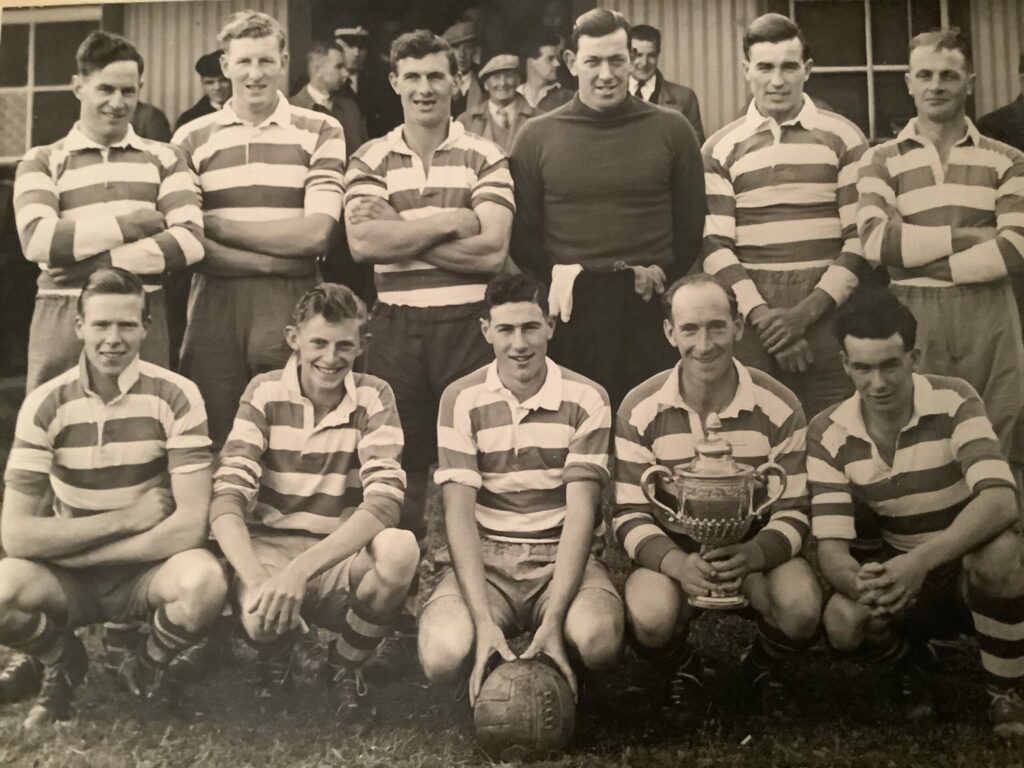 Want to read more?
We value our content and our journalists, so to get full access to all your local news updated 7-days-a-week – PLUS an e-edition of the Arran Banner – subscribe today for as little as 48 pence per week.
Problems logging in and require
technical support?
Click here
Subscribe Now
Motorbikes and more
Sir,
After a two-year break due to Covid restrictions it's great to know that the Arran Motorcycle Show is back and will take place at the Arran Heritage Museum, Brodick on Sunday June 26.
The 2019 show was the biggest and best so far, with an excellent turn-out of exhibitors and members of the public, and we're hoping that the 2022 show will be as good or even better.
We are keen to hear from anyone who has a motorcycle which they would like to be included in the show. It doesn't have to be in great condition nor does it have to be old, just interesting.
As before, we are keen to include classic cars and other interesting vehicles too. They don't have to be in wonderful condition, just as long as they would be of interest to visitors to the show.
If you've got a motorbike or other vehicle you think would be of interest we would be delighted if you could bring it along.
If you would like more information, you can contact Ian Leitch ian.leitch@btopenworld.com or Ronnie Logan ronnie.logan@icloud.com.
Otherwise, just bring your bike or vehicle along to the Arran Heritage Museum, Brodick between 9.30am and 11am on Sunday June 26 and we will find a place for you. The show opens at noon and everyone is very welcome.
We will be delighted to see you, whether as an exhibitor or spectator. More information is available on the heritage museum website.
Yours,
Ronnie Logan,
Corrie.
Cheapest bottled gas
Sir,
While Arran suffers from the most expensive fuel in the UK, it's often overlooked that it benefits from some of the cheapest bottled gas in the UK.
Albion Gas purchase an artic load of gas every one to two weeks; the trailer, just like petrol, comes via Claonaig due to International Maritime Dangerous Goods (IMDG) laws from its original filling site in Perth. We supply businesses, houses, resellers and caravan parks.
On Arran the price of a 47KG propane cylinder is £79 inc VAT, it's £95 inc vat in Stirling, £88 inc vat in Edinburgh, £88 in Liverpool.
Our supplier is Flogas (owned by DCC.plc , which also owns Certas). Not only have we noticed gas prices coming down, but our supplier has also been keen to commit to lowering our haulage costs by allowing us to bring it in-house.
This means that Arran Haulage is £5 cheaper a cylinder (as per its advertised prices on its website).
I have significant experience within the LPG and bulk fuel industries, starting at Johnston Oils/J Gas. We now have a depot in Glasgow and prices are cheaper on the island than there, despite haulage costs.
Yours,
Stuart Lammie,
Albion Gas.
Fundraising support
Sir,
I want to write to say a sincere thank you to everyone at the Banner for the recent coverage of my fundraising event for the Outlook World Art Project.
People kept turning up with the Banner in their hands saying they had read all about it in the paper.
My second set of thanks goes to all the people of Arran, and our tourists, who turned up in their droves to support my work in Nepal. I just about sold out of my acer trees. I sold my own paintings and lots from the poor communities across the Himalayas.
Covid wiped out 10 years of work in Nepal – as we couldn't fundraise for three years.
There's a brilliant young artist called Ngawang who insisted I came back to Nepal and we could set up this new project.
I won't have the back-up of my Gurkas anymore, but two former projects, and two new ones, have got together to say they will look after me when I go back.
I thought if I could raise £1,000 I could start all over again. Well I raised £3,000. I had two good donations from kind people.
I now have enough funds to get to Sindhapalchowk to a project that helps youngsters who cannot speak or hear.
Is there anyone on Arran who can teach me some sign language before I go? I have already started to making plans to return in September and October.
Thank you once again.
Yours,
Gordon Davidson,
Corrie.
Dog remains
Sir,
In 2003 I buried the cremated remains of my dog Tess in her scatter box on top of Goatfell. In 2020 I buried the cremated remains of my dog Sam also in the scatter box and on top of Tess. I visit the graves on numerous times; more times than I can remember.
I climbed Goatfell last week to find the grave dug up and no sign of my dogs which was a bit upsetting.
I have been enquiring as to how or why they have been dug up and it has been suggested that it is possibly somebody with a metal detector as they have seen them on the hill.
Can anyone tell me where my dogs remains are so I can retrieve them please? My email is: d.mansell231@btinternet.com
Yours,
David Mansell,
Dundonald.
CalMac cancellation policy
Sir
As the independent traveller representative for the Arran Ferry Committee for the last six years, I refer to a document, which you may not have previously seen, regarding the punitive penalties unilaterally recently proposed by CalMac for, in their terms, 'no shows' for which they can produce no significant evidence.
The AFC has produced a strong and robust argument against this, as have other representative island groups but it is only right that regular Arran travellers have an opportunity to comment.
Comments asap to me please, neil@broombrae.co.uk or to the AFC ace.contactus@btinternet.com by June 24, 2022.
The Banner may also wish to seek a comment from Mr [Robbie] Drummond (CalMac managing director) about the whole concept of this; the rush to introduce it and the legality of it; and to take just one instance about the suspicious lack of detail about cancellations in less that 48 hours.
The whole concept and the application and administration of it is woefully naïve in its structure and demonstrates a ferry provider (none of whom live on islands) that has no idea of the day-to-day needs of island residents.
Yours,
Neil Arthur,
Kilpatrick.
Support for Pentalina
What a difference the Pentalina would have made to our ferry service since New Year 2022.
The renowned Fraser of Allander Institute of Strathclyde University determined recently that, on average, each day, the ferries contribute just under £170,000 to the Arran's economy.
However, Brodick-Ardrossan ferry statistics from CalMac FOI published data show 14.1 per cent of sailings were cancelled in 2020, 13.2 per cent in 2021 and an awful 26.9 per cent for Jan-Apr 2022.
It can be shown that for this most recent period, every time an Arran ferry sailing is cancelled, the island economy loses £12,800.
The cost to Arran's economy of the cancellations from January 2022 through the end of April 2022 is approximately £4.4 million.
A few weeks ago, the MV Hebrides suffered mechanical issues and collided with a pier.
Because there is no built-in resilience in the ferry network, already stretched to breaking point, the ancient MV Isle of Arran was pulled from Arran service to the Hebrides' rescue.
Five days of sailings were cancelled on Arran, just as the summer season was beginning – close to a £640,000 loss to Arran's economy.
But there is another simple, readily available solution which has been proposed over and over, and that's to buy another available boat as backup.
Transport Scotland insists it has been searching for such a purchase. But it has had five years to search, while the costs to island economies continue to escalate.
However, there IS a boat which has been available, affordable, and proven effective.
Pentland Ferries' MV Pentalina has been for sale much of that time. Already successfully tested in berthing trials at Arran, and with an asking price of £5.1-£7 million, the Pentalina could have provided backup services for the inevitable (and increasing likely) failures of current CalMac fleet vessels.
To put that in perspective, for a little over the cost to the Arran economy of ferry cancellations this year, the Pentalina could have been purchased and commissioned to boost the ferry service of Arran and elsewhere.
We say purchased, and not chartered, because that would avoid the wages conflict concerned with ferry worker pay rates given as the reason for not proceeding with the option in June 2021.
Every time a ferry is cancelled Arran residents pay in lost access to urgent medical and hospital bookings, personal and business appointments, and the long-term loss of faith in what is supposed to be a lifeline ferry service.
Acquiring the Pentalina is a short-term solution to support a reliable and resilient ferry service.
So why isn't Holyrood listening?  The answer would appear to be that the Scottish government is already spending multi-millions of pounds on two lost cause ferries that may never see actual ferry service from the shipyard at Greenock, not to mention extending harbours so that these vessels will fit.
It is unwilling to help the needy residents and businesses of Arran who are in dire need of a resilient ferry service NOW.
Yours,
John Ford,
Lochranza.
On behalf of AFAG.
Football faces of yesteryear
The Banner frequently gets shown historic photographs of people, places and events from Arran's yesteryear and we know that our readers love them as much as we do.
When space allows we like to share some of these images with our readers and this latest one certainly caught our eye owing to all of the familiar names and faces.
This photograph sent to us by Banner reader, Catherine Hanslip, is of the Southend footballers who won the 1954 football trophy.
Catherine said: 'I thought it would be of interest to your readers including today's island football teams. Sadly many of the players in the photo are now deceased but all have family members still living on the island.'
The footballers pictured are; back row: Donnie Currie, Alec Miller, Neil Shaw, Archie Morrison, Ian Reid, Phil Currie; front row: Stewart Murchie, John McDonald, Neil Pringle, Donald McKenzie, Arnot Reid.