Council election special: Who will get your vote on May 5?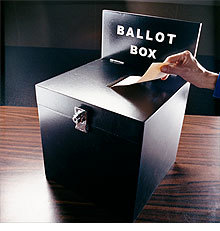 Want to read more?
We value our content and our journalists, so to get full access to all your local news updated 7-days-a-week – PLUS an e-edition of the Arran Banner – subscribe today for as little as 48 pence per week.
Problems logging in and require
technical support?
Click here
Subscribe Now
Standfirst
On Thursday May 5 the people of Arran will vote in the local council elections. For the first time Arran will have its own single councillor to represent the island on North Ayrshire Council. We asked each of the six candidates standing to outline their priorities for Arran, should they be elected.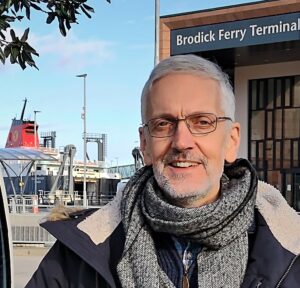 Timothy Billings
Scottish Conservative and Unionist 
I am delighted to be standing for re-election to have the opportunity to continue working for and with the community of Arran. These are my priority areas for action, and how I intend going about achieving positive results for the benefit of everybody on Arran.
My main priority areas for action are:
Reliability of our ferry services, and supporting innovative solutions to improving transport on Arran.
More affordable homes for islanders working on Arran.
Ensuring our care and health services continues to meet islanders' needs.
An integrated zero-carbon strategy for Arran that includes land and marine initiatives.
More spending on roads, education and training, waste management and green spaces – the basic council services which see year-on-year funding cuts.
Ensuring that Arran's residents have equal access to public services as on the mainland.
Ferries and housing are the two issues that must be resolved in order to make meaningful progress on Arran's other priorities, and we know that mainlanders still don't appreciate the difficulties we face because of being an island.
Writing my priorities is the easy bit as anybody can have a wish-list. What we all want is action! So, what will I do, as your councillor, to get positive results on these priorities?
The role of a local councillor is to represent, campaign, facilitate and speak up for the people they represent. A collaborative and inclusive approach will always achieve the best result, which makes it essential that as a councillor I am:
Visible – tell everybody what I am up to and how to get in touch;
Responsive – give prompt replies to enquiries and get quick resolution to issues;
Proactive – speak up and promote Arran at every opportunity, and get recognition for Arran's island differences;
Inclusive – involve individuals, organisations, groups and businesses from across Arran.
The first priority for Arran's councillor is the implementation of Arran's Local Island Plan, which is an exciting opportunity for us all to shape the future of Arran based on the priorities that we helped set.
Arran's a beautiful and vibrant community. I believe that as your councillor I can help us all to come together to find solutions to our issues so that we can maximise Arran's potential.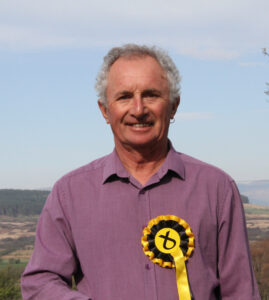 Steve Garraway
Scottish National Party (SNP)
For the last 22 years I have worked at Arran High School as a technician, including tutoring for Argyll College.
During this time, I was elected Unison steward and H&S representative for AHS and Arran. During my Unison activities I experienced North Ayrshire Council operations and the many different functions that NAC performs.
Prior to that I was a partner/director for 20 years in an Arran craft business and joinery company.
I have lived on Arran since 1973 and been actively involved with voluntary bodies including Pirnmill Improvements, Shiskine Village Hall, drama clubs, Arran Football Association and Arran Coastal Rowing, holding such roles as committee member, treasurer and chair.
Currently a trustee of Arran High School Mountain Bike Club, I continue to assist pupils in after school rides and weekend trips.
The ferry service has multi-faceted issues that need addressed and I would look forward to working with others to resolve these.
If elected I would work with the community council, ACVS, elderly forum, COAST and other local committees. I am pleased the No Take Zone and Marine Protected Areas have been created under the SNP.
Schools on Arran are central to villages and the education of young people is of prime importance. The SNP government now funds 1,140 hours of free childcare for children in early years and have introduced free bus passes for young people between 5-22 years old.
I feel home care for the elderly is another urgent matter causing concern.
RET has been an easily forgotten success, but increased vehicle numbers highlight the poor condition of Arran roads. I fought a vocal campaign, 20 years ago, to raise awareness both to NAC and the Scottish Executive about the dangerous surfaces.
Several years ago, I initiated complaints to Stagecoach about their Megarider weekly ticket, which was £29.99 on Arran but £9.99 in Ayrshire. I am delighted the price is now around £11.10.
Affordable housing is a major concern and a grant of £70,000 per house from the SNP government enabled 34 new council houses to be built recently in Brodick. By contrast, none were built anywhere in North Ayrshire in the decade before the SNP came to power.
The SNP has awarded Arran Development Trust a Rural and Islands Fund grant of £1,512,000 for the construction of 18 affordable homes at Rowarden, Lamlash.
If elected I will continue to work hard for the people of Arran.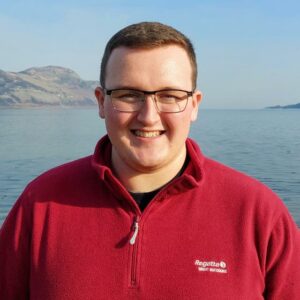 Aaran McDonald
Scottish Labour Party
In the last few weeks of the current council term, the Labour administration launched our 10-year Island Plan for Arran.
Developed after extensive consultation with island residents and groups, the plan sets out actions to deliver genuinely affordable housing to tackle the island's housing crisis, create an inclusive economy based on the principles of Labour's pioneering Community Wealth Building strategy and reaching net-zero by 2030.
However, we can have the best plans or strategies in the world, but they will mean nothing if we do not have a reliable ferry service.
The current Labour administration has felt the challenge of delivering positive change in the face of the shambolic ferry service.
The 34 council houses at Brathwic Terrace are the first council houses on the island in decades.
Our local letting initiative has meant that almost all the houses have been allocated to existing Arran residents and with rents tied to the same levels as the council charges on the mainland, they are amongst the most affordable houses anywhere on Arran.
However, the challenge of getting supplies onto the island has meant construction was behind schedule and even now some of the road infrastructure is still to be put in place.
I am therefore entirely focused on seeking solutions to the ferry crisis. I have already had a productive meeting with the Arran Ferry Action Group alongside our council leader, Joe Cullinane, who already holds a good working relationship with members of the ferry committee.
In recent months, Joe has become co-chair of the Ardrossan Ministerial Taskforce and already he is securing progress – we have seen the Ardrossan land side works progress to community consultation and agreement between Transport Scotland and Peel Ports to issue an invitation to tender for the marine works.
That is down to Joe's pragmatic, can-do attitude and as part of his Labour team, I will work on the island to help secure solutions.
If I am elected as Arran's councillor, and my election helps re-elect a North Ayrshire Labour administration, then we will build more council houses on the island.
We will give young people real hope that they can afford to stay on the island they call home.
I am also committed to working with some of the island's excellent organisations such as Arran Youth Foundation and Arran Eco Savvy, two organisations that the Labour administration have enjoyed a good relationship with.
I will foster these good relations between the island and the administration, working to build on the support we have given to them including the Community Investment Fund award for Arran Youth Foundations' youth-led mental health project.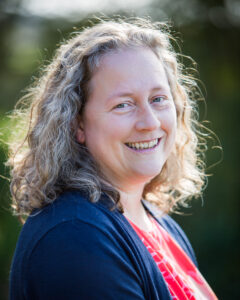 Ellen McMaster
Independent
During my time as a councillor, I have chaired the Arran Locality Partnership, bringing together public and voluntary sectors on the island.
The partnership introduced Participatory Budgeting to the benefit of many local groups and societies, enabled the delivery of a £45,000 Youth mental health project and has more community-led projects in the pipeline.
The partnership was at the heart of organising Arran's civic response to the Covid pandemic; I formed volunteer groups in every Arran village which ensured safe delivery of foods and medicine throughout the pandemic.
I wish to thank all those brave, community-minded people for stepping forward during such a time of global uncertainty to assist in keeping fellow residents safe.
I applied successfully for £195,000 of Covid grants for many of the island's village halls, clubs and charities. Placing daily posts on the Arran online forums I kept people informed throughout lockdown about access to food, services, relief funding, grants.
I was shocked at the number of islanders made vulnerable through losing their work in the soft underbelly of the tourist industry; the self-employed, cleaners, hairdressers, taxi drivers, beauticians to name a few.
The pandemic highlighted that we need to work together to develop sustainable employment and a more resilient economy on Arran.
I worked with Arran Outdoor Centre team in Lamlash to establish the community support hub thus securing the future of the centre as a vital part of Arran's resilience infrastructure.
I subsequently obtained £340,000 budget funding for post pandemic outdoor education provision. I also assisted with the formation of Arran Pioneers in response to local food security concerns.
I have a track record with social housing through a 10-year association with Trust Housing as an elected community rep, during which time 180 homes were built.
Another 34 council houses have been built in Brodick for which I successfully lobbied to deliver an Arran/keyworker-based points allocation system.
Experiencing homelessness with my family means I am acutely aware that the provision of more homes is vital to the economic wellbeing of Arran and will continue to work hard to provide them.
I am an enthusiastic community volunteer with broad personal insights on island life, farming, tourism and retail over the last 30 years, and an awareness of the unique challenges Arran's geography brings for each village community. If re-elected I will continue to be an active and passionate advocate for all things Arran.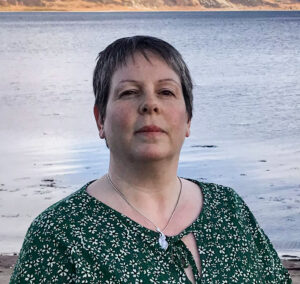 Ronna Park
Scottish Green Party
Time and time again the lack of affordable housing and ferry disruptions have been the talking point for many islanders and both these issues are a top priority which need to be addressed.
Building new green energy efficient housing has to be seen as an investment for sustainable island life.
We have people travelling over from the mainland, some as far as Ayr, to work because of a lack of accommodation or because employers find it difficult to get a local person to fill the role.
Building new affordable housing is essential to maintain job security on our island for our teachers, hospitality staff, trades people and care workers which in turn will encourage people to stay or move to here and stop people and families being priced out of housing on Arran.
Further delays with the completion of the MV Glen Sannox are a further blow to our already fragile ferry lifeline.
Regular breakdowns of the MV Caledonian Isles or weather disruptions  seem to be a weekly occurrence leaving islanders and tourists stranded.
I will push for elected Scottish Green MSPs to highlight how vital this service is for us at Holyrood and how let down we feel; they need to work on solutions such as the purchase or hire of a reliable replacement ferry until the MV Glen Sannox is seaworthy.
We are already witnessing a damaging change in our global climate, working towards safeguarding the future for our children and future generations is a must and therefore I will stress on the importance of building our renewable resources in North Ayrshire and aim towards setting the goal of a net zero Arran by 2030.
Social justice issues are also a top priority. With the cost of living increasing dramatically this year, food and fuel poverty are increasing concerns for many.
We must provide help for the people who need it and it's something I will fight for if elected in May.
Above all else I want to represent all of the people who live on our island no matter the concerns they have and I will happily work with all members of the North Ayrshire Council to see matters resolved and improve our quality of island life.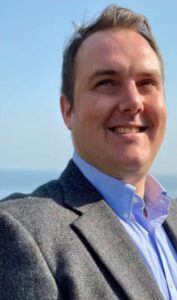 Tom Young
Independent
Arran residents need our voice to be heard.  As an Arran resident, family man, and business owner, it is my mission to ensure the unique needs and interests of our island community are being addressed.
I live in Whiting Bay with my wife, two young children and elderly parents. I represent the village on the Arran Community Council and I am the chair of our local primary school council.
I have chosen to run independently. We all feel let down, to some extent, by the various parties. For this election you do not need to pick a national party; elect someone to best represent our common interests as islanders.
Everyone's most critical concern right now is the ferry service. As councillor and the only official elected solely by Arran residents, I will fight for an emergency meeting of government bodies and local representatives.
We need to know that there is realistic planning in place. We don't need any more finger pointing (the government has accepted the blame), we need out of this mess. Whatever the answer, it will not come soon enough.
In the meantime, we need action now. Businesses are on the brink, jobs are on the line, families are leaving.
I propose that the money spent on RET better meets its purpose by being directed straight to us; the residents.
RET has not had a significant impact upon visitor numbers, only on visitors' car numbers. The infrastructure can't cope. We need to lessen the burden on our fragile ferries and roads until we get the necessary investment in place.
As a family man, the issues of care for the elderly, and building a sustainable future for our children are close to my heart.
I am grateful for the fantastic educational, health and social services we have here but I will hold the council to account over reduction in elderly care facilities and seek reinstatement of respite and overnight care. Ensuring continued social housing development on Arran is critical.
My background is hospitality; I know the challenges faced by our crucial local businesses.  I will advocate for a permanent reduction in business rates, based upon the fact that Arran only has seasonal viability.
Moreover, until we have a reliable ferry service how can our businesses be expected to perform like those on the mainland?
My goal is to collaborate and meet challenges with passion, integrity, and confidence.