Arran Banner letters – week 17, 2022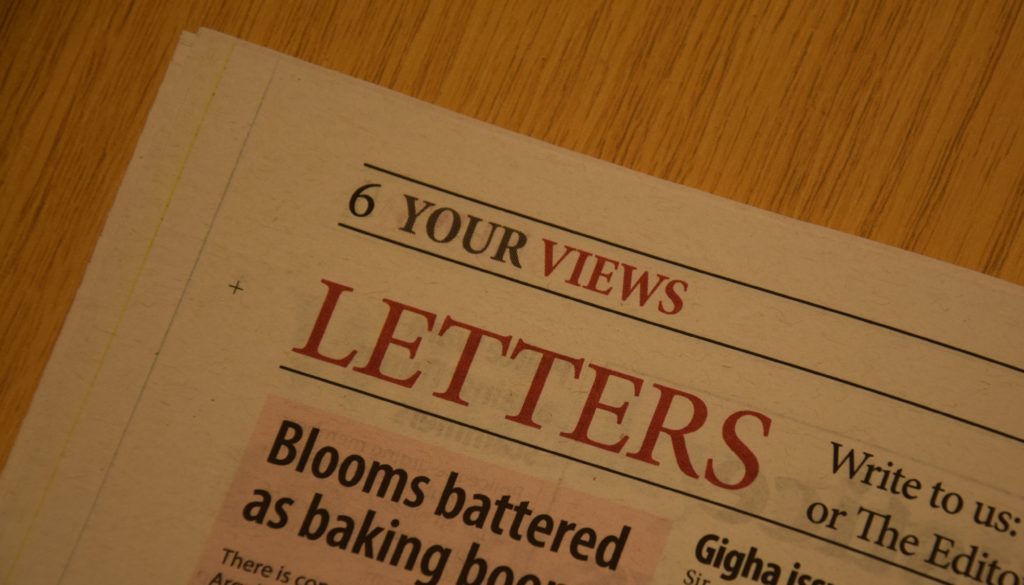 Want to read more?
We value our content and our journalists, so to get full access to all your local news updated 7-days-a-week – PLUS an e-edition of the Arran Banner – subscribe today for as little as 48 pence per week.
Problems logging in and require
technical support?
Click here
Subscribe Now
The ongoing ferry crisis is the worst in living memory and has left many people both on and off the island desperately searching for answers. Here is just a selection of the ferry-related letters we have received this week.
Old Lady of an ageing fleet
The CalMac fleet is, on average 26 years old. CalMac has told us that the life expectancy of a west coast ferry is 25 years.
If we apply a little anthropomorphic licence, this makes the average age of the fleet 78 in human years. This explains almost everything.
As I approach my biblically allotted time, I have some sympathy for these old codgers. I see their problems in myself.
I no longer operate to the original specification, with a distinct loss of HP, manoeuvrability and slow response to instruction.
Also, one significant mechanical intervention has been necessary, although nothing has dropped off, yet.
In addition, time spent in preventative maintenance is taking longer, and its ability to forestall the inevitable is reducing.
With this in mind, I commend the skipper and crew of the Isle of Arran.
This 38/114-year-old vessel has been drafted in to take over the schedule for CalMac's busiest route.
At her advanced years, she should be assigned light duties. Perhaps the odd sail to Campbeltown, in fine weather.
Unusually, I had to make several trips to the mainland and back over the last 10 days.
The Isle of Arran did well; a little off schedule but allowances need to be made for this 114-year-old lady.
Hopefully, 38 years from now another Banner correspondent will praise the efforts of the Glen Sannox for completing another Brodick to Ardrossan run.
Assuming she is commissioned by then, of course.
Yours,
Tom Tracey,
Brodick.
Stop deliberating
Sir,
So the service that has been running on a knife edge finally collapses. What a situation for island residents, businesses and holiday makers.
Surely now is the time to stop deliberating, talking and generally messing about and hand a contract to Pentland Ferries without wasting any more time.
And as for the lack of toilets at Clonaig and the constant excuses of CalMac there must be any amount of plant hire companies that could provide and maintain portaloos within weeks rather than months or years.
Now is the time for action. If nothing happens then hold your MSP and local representatives accountable.
Yours,
Michael Smith,
North Shields – once a regular visitor who is reluctant to book while you have to play ferry lottery with a 50/50 chance of getting to or from your destination on the island.
Time for judge-led inquiry
The CalMac reliability statistics for March 2022 show that on the Ardrossan to Brodick route, there were 46 cancellations out of 308 planned journeys, so some 15 per cent of all journeys were cancelled; the cumulative failure rate thus far in 2022 is 314 cancellations, some 33 per cent of all planned journeys.
And the latest disaster with the MV Caledonian Isles means that during one of the busiest times of the year, our ferry capacity was reduced to 31 per cent passenger availability and 41 per cent car availability.
Totally bad news for anyone wishing a day trip to Arran, and for car drivers whose bookings have been cancelled, leaving them potentially stranded on either side of the coastline.
Meanwhile, Audit Scotland said it could not establish why SNP ministers disregarded the advice of CMAL and went ahead with the Ferguson Marine proposal for the new ferry – it appears the 'paperwork' regarding that decision has gone missing. It really is time for a judge-led enquiry.
Yours,
Douglas Templeton,
Whiting Bay.
Questions for CalMac
Sir,
My I ask the following questions of CalMac?
1) Why in a period of high numbers of travellers is CalMac not operating a week-day service on Sundays during Caledonian Isles' absence?
2) Given that Caledonian Isles is to be out of service for a known period why is the present ferry restricted to normal timetable sailings when she could double her work rate by utilising the Caledonian Isles crew, doubling the capacity and ensuring a smoother passing of Caledonian Isles' removal from service?
I am tired of the CalMac constant reiteration of how concerned it is at the disruption caused; really, I don't believe a word of it.
It and the union scuppered the use of the only locally-available stop gap ferry for a start and they have no regard for the life-line service they say they are running.
Finally my only hope of possibly getting to Arran on Saturday following the cancelation of my booking is a very early start from Forres Moray.
Well done the CalMac Drummond Sturgeon cabal for the way you are killing Arran.
If you think I am off beam I commend today's Herald on Sunday (24.04.22) and in particular Sheila Gilmore's succinct comments.
As an Arran expat I write this with sadness as I witness from a distance the way Arran is being treated and am sorry to say year-on-year my relief at not returning to Arran on retiring grows stronger. A bridge anyone?
Yours,
Roderick C McKay,
Forres, Moray.