Arran Banner letters – week 13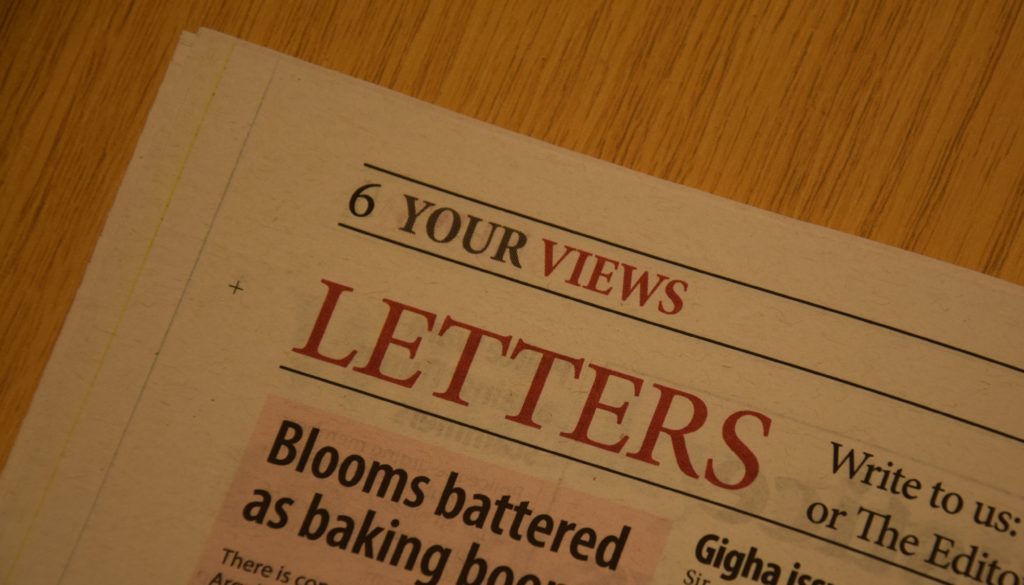 Want to read more?
We value our content and our journalists, so to get full access to all your local news updated 7-days-a-week – PLUS an e-edition of the Arran Banner – subscribe today for as little as 48 pence per week.
Problems logging in and require
technical support?
Click here
Subscribe Now
Island losses
Sir,
I have read the report of the proceedings in the Holyrood parliament regarding the ferries. The mistakes clearly originate with the initial design and lack of realistic costing.
The yard which was awarded the contract, for whatever catalogue of reasons, was failing to fulfil it and was nationalised by the Scottish government. This was a bold step by it to retain the workforce and keep several hundred of them in employment.
However, this must be compared with the ever-lengthening delays to the completion of the builds, the consequences of which impact on the island communities in such a way as to affect the lives, health and employment of the residents.
It is interesting to reflect on the difference between the value of a known number of Clydeside jobs as against an unquantifiable number of island jobs. The figure will never be known as people drift away from the islands to make a living elsewhere, visitors don't visit because of the difficulties and young people cannot see a future in a location of uncertain connectivity.
This is death by attrition, the salami slicing of the island economies and will reach a tipping point if new, flexible, usable ferries are not provided soon. And the several hundred Clydeside jobs? Well their future has already been determined by the awarding of the next ferry contracts to a Turkish shipyard. Perhaps the workers should emigrate to Turkey, it has a great future, unlike Scottish islands.
Yours,
Elizabeth Ross,
Glenloig.
What a tourist advert
Sir,
Living on an island I am only too aware of the difficulties surrounding the boat, but I have to tell you about a conversation overheard by my son who lives in Edinburgh.
Two young men were passing him as he sat on a bench and he could not help but overhear the dialogue between the two. It went thus: 'I got stranded because of that ****** boat,' said one. 'Aye', said the other, 'I've heard about this. I mean Arran is beautiful and I enjoy going there, but not any time soon. I mean that boat is a ****** joke.'
I wonder how many of their friends they told? But what a tourist advert for Arran.
I have heard, however, that the old Queen Mary had been recommissioned for the Clyde and then I thought perhaps we could 'borrow' the old landing craft from the Imperial War Museum and that would help solve the problem of bringing vehicles to the island and perhaps the Viking longboats could carry passengers, or the Waverley; the possibilities are endless.
Sadly the CalMac roulette – namely will it, won't it sail – is fast gaining a reputation.
On a lighter note, I read we are getting £1.7 million to repair the roads … great news! They will be able to fill the roads with more Rice Krispies than usual! But have they thought to use the money for Weetabix or porridge which should last longer. Any would last longer than the so-called dissolvable 'tar' they presently use.
Yours,
Jenni Williams, 
Brodick.
Multitude of failings
Sir,
The CalMac reliability statistics for February 2022 show that on the Ardrossan to Brodick route, there were 126 cancellations out of 280 planned journeys, so some 45 per cent of all journeys were cancelled; the January figure was 38 per cent.
What the statistics don't show is when the service is totally unavailable over multiple days, and the impact on the local community and our vital import – tourists.
Meanwhile Audit Scotland has now concluded in a scathing report that SNP ministers have presided over a 'multitude of failings' in the delivery of two ferries for Scotland's island routes that are now almost four years late and more than double their original price. The latest delivery schedule for the MV Glen Sannox is now March to May 2023, another eight-month delay.
And the contribution from our local MSP is … what? Care to comment, Mr Gibson?
Yours,
Douglas Templeton,
Whiting Bay.
Save the planet
Sir,
There is an old joke that fusion power has been 30 years away for 50 years and it always will be. But something very interesting has changed. Some of the smartest billionaires in Silicon Valley have started to invest in prototype fusion generators. These include Bill Gates and Facebook co-founder Dustin Moskovitz.
One company has designs for a fusion generator the size of a normal shipping container which will generate enough electricity to supply 40,000 homes. One glass of the hydrogen isotope used as fuel can replace 1 million gallons of oil. The isotope can be extracted from seawater.
As Timothy Billings and your other correspondents stated, this is safe and clean energy.
Imagine, not only one shipping container supplying Arran's electricity but that every child in every continent can have clean water, safe food, light and heat, and access to the world's rapidly expanding learning network. Not to mention it may well save the planet.
Yours,
George Mann,
Kildonan and Switzerland.
Roadside removal
Sir,
The council workers are doing a great job clearing the roadside ditches. However the material they remove is then piled alongside, where it stays till the next HGV moves over to avoid an incoming vehicle and pushes it back in again. Could this material not be placed instead on adjacent banks or taken elsewhere to avoid having to do it all again?
Yours,
John Gibson
Kilmory.