Arran Banner letters – week 09, 2022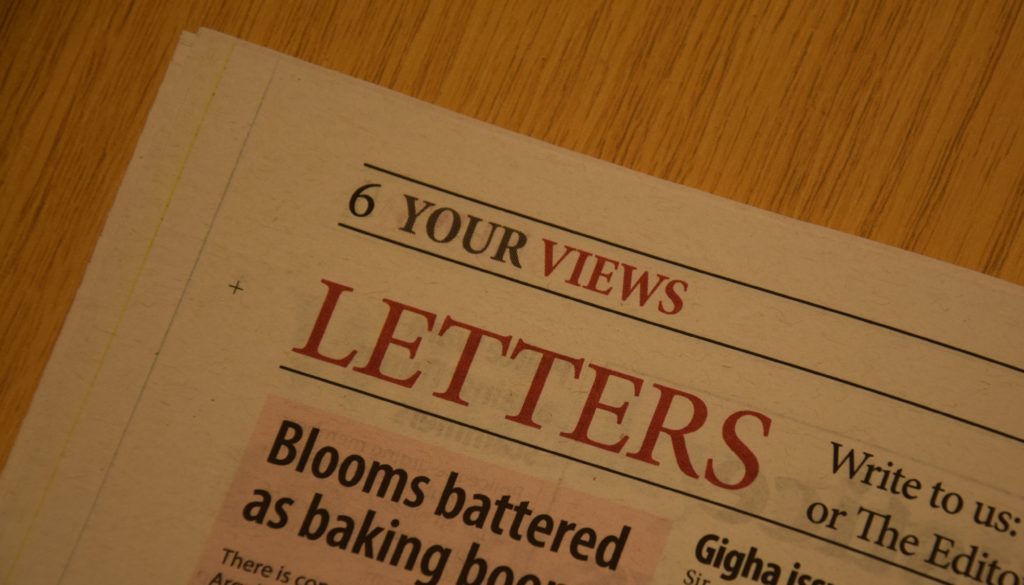 Want to read more?
We value our content and our journalists, so to get full access to all your local news updated 7-days-a-week – PLUS an e-edition of the Arran Banner – subscribe today for as little as 48 pence per week.
Problems logging in and require
technical support?
Click here
Subscribe Now
Local community impact
Sir,
The CalMac reliability statistics for January 2022 show that on the Ardrossan to Arran route, there were 142 cancellations out of 375 planned journeys, so some 38 per cent of all journeys were cancelled. What the statistics don't show is when the service is totally unavailable over multiple days, and the impact on the local community.
Looking more broadly, Scotland's last transport minister Graeme Dey, who served just six months in the job, cited 'personal reasons relating to my health and wellbeing' for his departure. The Times reports that Dey decided to quit when he was offered about a third of the £1.5 billion needed to sort out the crisis engulfing west coast ferry services.
Meanwhile the contribution from our local MSP is underwhelming. Is that because in 2015 a change to SNP standing orders states that no MPs shall 'publicly criticise a group decision, policy or another member of the group?'
Does that also apply to MSPs, Mr Gibson?
Yours,
Douglas Templeton,
Whiting Bay.
White elephant terminal building
Sir,
I have submitted my comments to the Ardrossan Harbour consultation, but I am confused about its purpose.
The project description states one of its aims is: 'The importance of the reliability of the ferry service to provide a lifeline service and improve resilience'.
How does building a new, multi-million-pound ferry terminal with car parks and walkways achieve this most important aim?
The problem is that the port, under certain wind directions, is unsafe for boats to dock. Hence the high number of cancellations.
This can be fixed by alterations to the harbour walls. This is where the money should be spent.
The existing ferry terminal is very good and the transport links are already excellent.
Building a white elephant would be a tragic waste of money and won't achieve a more resilient service.
Yours,
Carl Bush,
Lamlash.
Advocating safety
Sir,
Regarding Mr Brian Grindall's letter in your last edition. I'm exhorting Mr Grindall's proposition of advocating all responsibility for personal safety onto others.
That way, I can stand unseen at the roadside, in dark clothing, and if a cyclist runs into me I can blame it entirely on them; except, hang on, I might get hurt, so maybe it's not such a great idea?
Yours,
Jill Jeffries,
Kildonan.
Missing stones
Sir,
My husband's memorial bench is near the swing park in Corrie. My daughter does stone painting and recently left two on her dad's bench.
Both the stones have been removed. Can we please ask the person who took them to return them.
We understand children may not grasp the significance of why they were put there, but we will be very grateful if they are returned.
Yours,
Anne Barber,
Neilston.
Essential message ignored
Sir,
I read with interest the articles in last week's Banner concerning attitudes to reduce or prevent the stigma surrounding people who have personal issues which have led them to drug and/or alcohol addiction.
While I partly agree with Scottish government's intention to reduce stigma and encourage people to seek help without adverse judgement, I believe there is some essential message which is being ignored.
Sadly, we seem to be living in a society which is becoming increasingly scared to speak the truth while, as the Scottish government admits, it is exposed to an increasing drug problem.
How can children understand the dangers of something when society is being silenced from criticising it?
When speaking to people with substance addiction, respect should be exercised, stigma should be reduced and help given; but none of that will be enough to prevent future generations from being exposed to the ever-increasing supply of dangerous substances being available on the streets.
Therefore, a balance must be allowed between having respect for people in need of help, and freedom of speech for parents and teachers to educate others on the scientifically proven facts that drugs lead to harmful addiction without having to worry about being criticised for choice of vocabulary.
Furthermore, I am concerned that Arran, having such a small population for which the economy relies so heavily on tourism, would suffer substantially with a relatively small drugs problem on the island.
Whatever help people may need today, the next generation must be given the truth, however offensive it may be to a minority.
Yours,
Ian Robertson,
Aberdeen.
Pass with care
Sir,
Can I please ask all drivers when it's raining, and it rains a lot, to please pass pedestrians with a little care.
The dog and I were hit by a tsunami, drenched from head to toe. I couldn't see out my glasses, not to mention the power of the water.
This happened on a very popular route, used daily by people and also by children going to and from school.
Most motorists are careful drivers but, as with everything, there is always the one or two!
Yours,
Lorna McFarlane,
Brodick.