Arran Banner letters – week 38, 2021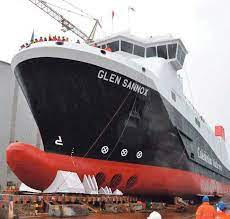 Want to read more?
We value our content and our journalists, so to get full access to all your local news updated 7-days-a-week – PLUS an e-edition of the Arran Banner – subscribe today for as little as 48 pence per week.
Subscribe Now
NHS is failing the people of Arran
Sir,
The NHS is failing the people of Arran very badly.
You recently highlighted the fact that Brodick residents have had to travel the three miles or so to Lamlash for surgery visits because the Brodick surgery is being used for other things, and may later be closed.
You also mentioned in passing that Lochranza surgery has been closed for well over a year, so that we of the North End have to travel 17 miles to surgeries in Lamlash or Shiskine.
Indeed, one lady in less than excellent health was recently told to report to Whiting Bay, 22 miles away, for a blood test.
Another lady, in her 90s, was offered a face-to-face consultation with a doctor  –  also in Whiting Bay.  Likewise a gentleman in his mid-80s.
You did not report that even before the pandemic, it was commonplace for a doctor to attend the Lochranza surgery for a few hours once per month only.
Arran Medical Group (AMG) wants to close the Lochranza surgery permanently, just as it has already closed Corrie.  Four buses to see a doctor?  At Arran frequencies?
You also published an article suggesting that passengers, by not wearing face masks, were responsible for the recent repeated ferry cancellations.
There are other possible explanations – and the scientific evidence that face masks prevent the spread of the virus is very thin.
For example, Arran no longer has fracture clinics – despite what the AMG website says.
People with broken limbs therefore have to struggle to Crosshouse, after initial attention at Lamlash, for treatment/examination, braving the infection risks not only of buses and the ferry, but of course of Crosshouse itself.
There is no better, or at least more probable, place to catch a disease than a hospital.
All this is supposed to be monitored by the Patient Participation Group.
Our North End representatives on this group have recently resigned  –  in at least one case because of what is seen as a failure by AMG to communicate with the group.
AMG lists 10 doctors on its website. What are they all doing which is so much more important than giving patients the service they need?
Yours,
Richard S Henderson,
Lochranza.
Alcohol limits
Sir,
I travelled as a foot passenger on the 8.30pm Ardrossan to Brodick on Friday September 10.
My partner and I found seats in the bar area which had around 50 patrons drinking various quantities of alcohol. Some visited the bar two or three times during the crossing.
To my amazement when disembarking at Brodick there were only around 12 foot passengers; small families and teenagers.
On leaving the boat I wondered how many vehicles were arriving on the island with the driver under the influence of drink, as there were at least 50 cars on board the crossing.
I would like to think CalMac have a responsibility for drivers and passengers and should have signs advising passengers of the different levels of alcohol legally allowed in Scotland compared to the rest of the UK.
This is not the first time I have witnessed this as I use the 8.30pm most Fridays.
Yours,
Alex Kay,
Glasgow.
Bulbous bow
Sir,
Re our much-delayed new ferry; I was wondering how the bulbous bow of the new ship will fit into the ramps of our existing linkspans when berthing? As you can see from the photo, the bulbous section protrudes for several metres beyond the keel line at the bow compared to the Caley Isles.
Perhaps there are extending ramps from the ship's car decks? I'm sure this will have been thought about given the level of expense and expertise involved.
Do any Banner readers know the answer?
Yours,
Martin MacGuire,
D McGhee & Sons Ltd,
Glasgow.
Editors note: In the summer of 202o the original bulbous bow seen here was removed and replaced while in dry dock in Greenock.
Food questionaire
Sir,
My name is Bethany Hitchen and I am a current MSc student at the University of Stirling.
I am currently collaborating with Woodside Arran CIC in Kildonan on a research project investigating the impact of local authorities engaging with small farms for public food procurement with the aim to drive further small farm involvement in public food across Scotland.
As part of this research I have opened a questionnaire aimed at Arran and North Ayrshire residents to gain an understanding of the local community's attitudes towards local food and its role in their lives and in public procurement.
The questionnaire can be accessed by this link: https://stirling.onlinesurveys.ac.uk/arranlocalfoodattitudes
More information is available upon clicking the link before respondents are asked to consent to participate.
Anyone who finishes the questionnaire has the option to be entered into a random draw for an ArranCard gift card worth £20 which can be spent at various businesses on the island. The questionnaire will be open until midnight on the September 21.
Yours,
Bethany Hitchen,
University of Stirling.