Arran Banner Letters – week 34, 2021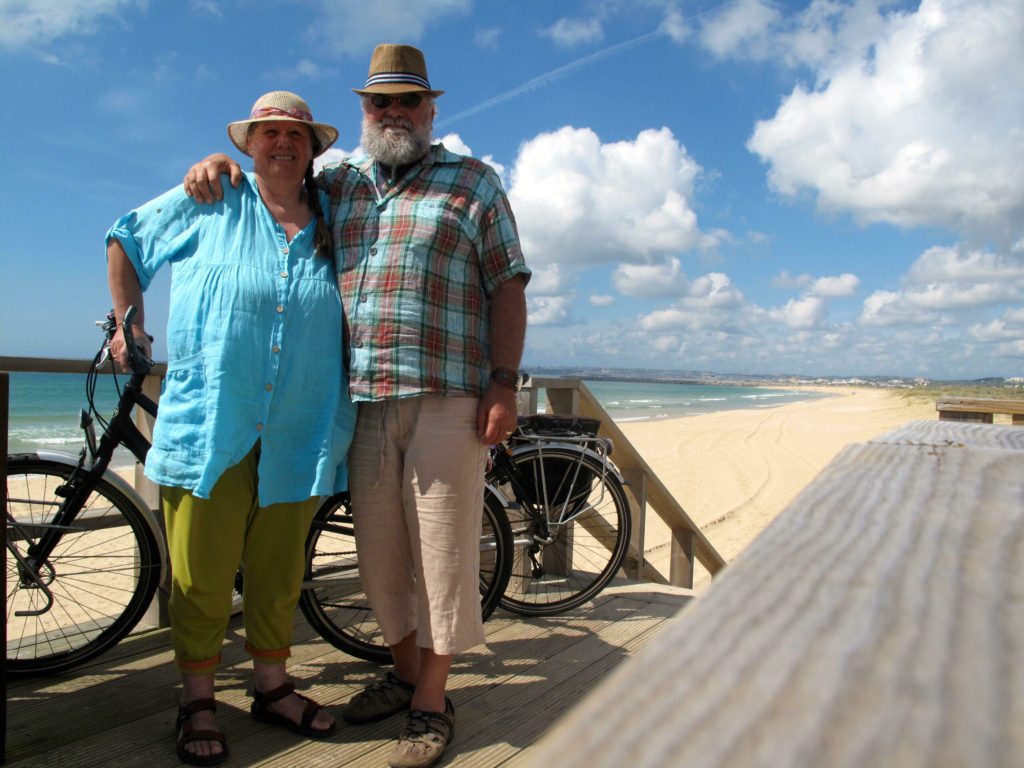 Want to read more?
We value our content and our journalists, so to get full access to all your local news updated 7-days-a-week – PLUS an e-edition of the Arran Banner – subscribe today for as little as 48 pence per week.
Problems logging in and require
technical support?
Click here
Subscribe Now
Dutch tourist rescue
Sir,
I would like to share a story about the rescue of two Dutch tourists on Arran.
My wife and I were cycling from Lamlash to Sliddery and we were nearly at the top of the hill when my wife Lien could not cycle any more and started to walk.
I was waiting at the top, my battery almost depleted and it was getting dark.
Suddenly an angel in a car stopped and asked if we needed some help.
William Sturgeon, a carpenter returning from work with his van full of material, could not help us immediately but he drove home and went to fetch another car.
A short while later William arrived with his rescue car and he loaded up our e-bikes and luggage.
We were really grateful for his assistance and he refused to accept anything in return for saving us.
He told us that he had also been in that situation before and if more people helped each other we could create a better world.
William dropped us off in Shiskine and had to drive all the way back home again. Wow, what an adventure on the beautiful island, and also a warning for all amateur cyclists.
Yours,
Ernest and Lien Van Hout,
The Netherlands
Who's to blame?
Sir,
With the cancellation of numerous crossings, withdrawal of booking reservations at short notice made in good faith well ahead of time, locals, island businesses and tourists left stranded and in serious difficulty, holidays cancelled, lost business to the island, criticism of CalMac has been full of fury and vitriol.
Strong winds and Covid incidents the principle cause of late.
Mr Neil HC Arthur's letter published in The Arran Banner, Friday August 13, offers excellent insight into where the blame should be apportioned in my opinion.
Ageing ferries, over half of CalMac's fleet are now operating past life expectancy.
Breakdowns inevitable, especially in challenging weather conditions and high turnover of vehicles and passengers.
Further, many modern cars are bigger and heavier now and were not figured into the design of many of the ferries; mezzanine vehicle decks on older ferries face a growing challenge.
The two new ferries well past their delivery date – will they too be out of date with the requirements of the century they enter service?
Cancellations because of positive Covid tests in the crew. CalMac have no choice, they have to obey the law the Scottish Government imposes.
Who is responsible? Not CalMac.
My observations above convince me that if anyone's' feet are to be held to the fire to excite positive change, it is those of our Scottish Government, CalMac is as much a victim in this nightmare as we are.
Yours,
Gordon McGinn
Troon
Blindsided to islanders needs
Sir,
We have been holidaying on Arran at the Auchrannie Lodges since the construction of the second lodge.
We always buy at least two editions of your excellent newspaper and have read over the years about islanders' complaints concerning the ferry service.
We finally have first hand experience of this. On Sunday August 8, because of Covid cancellations we had no alternative but to divert at 1.30pm en route to Ardrossan to Cloanaig.
This involved a four-hour drive through torrential rain where we missed one ferry, could not get on the next, and finally crossed to Lochranza, arriving at our holiday accommodation at 8pm.
Due to leave the island after an excellent holiday on Sunday August 15 on the 11.05am Ardrossan ferry, we were advised at 2pm on the Saturday that this ferry would not sail for operational reasons.
I had to be home in Linlithgow for a hospital appointment on Monday so we packed up and headed back to Lochranza and once on the mainland another tortuous but scenic three-and-a-half hour drive got us home to Linlithgow at 9pm.
Writing this today I learn that all MV Caledonian sailings ended up being cancelled for Covid-related reasons.
I know of no other form of public transport where the method of transportation (as opposed to the employee) is removed from service for Covid-related reasons.
Surely if this issue is so critical steps should have been taken to have all crew members double jabbed and Scottish Government approval obtained to allow unaffected staff to continue to work upon passing a simple Lateral Flow Test.
Yet again CalMac and the Scottish Government seem blindsided to the needs of islanders and the tourists who help to fuel the local economy and please do not get me started on the unfinished ferry fiasco.
I have copied this to my local MSP who hopefully will make the government's transport minister aware of this ridiculous state of affairs.
Yours,
Jim Carlin
Linlithgow
Government intervention
Sir,
It is a delicate subject but one that I think needs to be addressed: on two separate occasions, the Caledonian Isles has been taken out of service because one then two of their crew tested positive for Covid.
I fear that in the next year at least this will be a recurrent problem given the fact that the virus is still with us.
It is obviously not a practical solution that if every time a crew member tests positive the ferry is cancelled for 48 hours. The fear of the virus seems to be taking control over logic.
I would ask our government which is responsible for the rules which CalMac needs to obey to look seriously at this and change the rules in a way that protects us but does not disrupt Arran's economy and the lives of her people.
Yours,
John Cruickshank
Whiting Bay
Arran airstrip
Sir,
Further to Neil Arthur's letter concerning air travel to the islands (Arran Banner,  August 13 2021), perhaps it is now time to build an airport on Arran. Then we wouldn't have to suffer the debacle of the continued lottery that is travel with CalMac.
Just something along the lines of the airstrip on Bute would suffice. See: www.visitbute.com/bute-airstrip/
Yours,
P W Yates
Catacol
Have you seen it?
Sir,
I've recently experienced some kind of UFO sighting, the same one appearing more than once.
It was a strange black object moving through the sky but quite low down and moving at an incredible pace.
I noticed it first by this 'whoosh' sound as it moved through the air. It was going too fast to be a bird and definitely not a plane or drone. Has any one else had such experiences?
Yours,
Jamie Leese
Machrie
Cat grief support
Sir,
With National Grief Awareness Day on August 30 , I'd like to highlight Cats Protection's grief support service for cat owners.
Now in its fifth year, Paws to Listen is there for anyone facing the heartbreak of losing their cat, struggling with issues like euthanasia, or whose cat has gone missing.
It is a free and confidential service, connecting callers with a volunteer listener over the telephone or via email.
Pet loss is not always fully recognised in society as a significant loss, causing many to be reluctant to talk about their grief.
Additionally, Covid restrictions in the past year or so have often meant that people could not be with their pets at the point of euthanasia, which has compounded people's grief.
We feel it is important to normalise pet grief and let people know that they're not alone and it's OK to talk about it.
This year, our Paws to Listen service is being supported by players of People's Postcode Lottery.
I'd like to say a huge thank you to them for their continued support, which is also helping us to take care of cats at our centres and speak up for cats through our campaigning work.
The Paws to Listen phone line is open 9am-5pm Monday to Friday (excluding Bank Holidays) and can be reached on 0800 024 94 94.
Alternatively, people can get in touch via an online form at: www.cats.org.uk/grief
Yours,
Catherine Joyce
Paws to Listen, Cats Protection