Arran Banner letters – week 24, 2021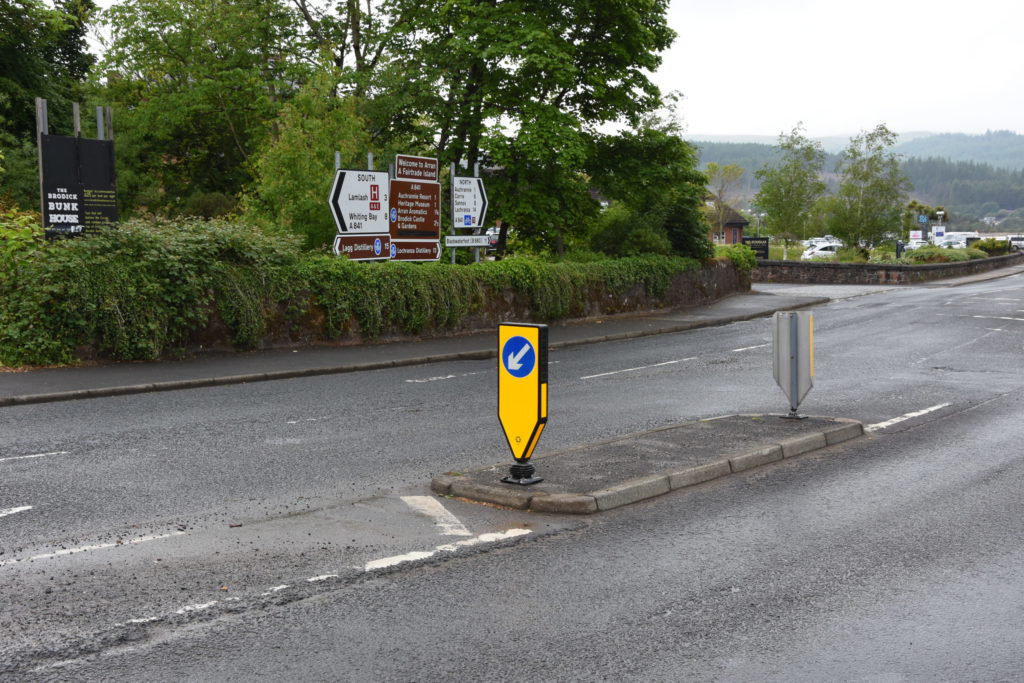 Want to read more?
We value our content and our journalists, so to get full access to all your local news updated 7-days-a-week – PLUS an e-edition of the Arran Banner – subscribe today for as little as 48 pence per week.
Problems logging in and require
technical support?
Click here
Subscribe Now
Hope common sense prevails
I refer to Tommy Gilmore's letter of May 28, that I wholeheartedly endorse. I would like to add a few comments.
It is extremely disappointing that NAC councillors who voted against the fish farm application do not fully understand the implications of their actions. The objections from the public were a result of a well-orchestrated social media campaign by groups who encouraged people to sign a pro-forma objection letter that had been produced.
By all means object if you have a well researched and heartfelt argument but not by jumping on a bandwagon. Whilst reading some of the letters of objection on the NAC planning website it is clear that many people have no knowledge of the fish farming industry or who had been misinformed by campaign groups. The consequences of the councillors decision are far reaching and don't bode well for the future. The NAC councillors are meant to represent the whole community and not only those who shout the loudest. I also support COAST and its original aims, although it now appears to have developed into an anti-fish farming group.
The fact that the Scottish Salmon Company are foreign owned is totally irrelevant and a backward view. Bakkafrost, (new owners) has committed to invest £41 million in Scotland in each of the next four years. Bakkafrost has already shown commitment to local companies with the order of four new workboats during 2020/21 from Arran Workboats in Whiting Bay. The boats have received great feedback and are plying their trade in the Faroe Islands. This was a substantial six-figure investment that helps sustain jobs in a local Arran company and the associated supply chain as 100 per cent of the raw materials for the boats are purchased from Scottish companies and delivered to the island by local hauliers. The finished boat is then delivered to the site. It seems crazy when Arran and the wider area is trying to recover from the economic consequences of a pandemic that NAC councillors have rejected £4m of inward investment.
The Scottish Salmon Company has also supported many local businesses on Arran and North Ayrshire for years and, again, the NAC councillors have forgotten this important aspect. We should remember that the Lamlash Fish Farm has provided sustainable well paid jobs/careers for 40 years and the fish farm staff do a great job in all weathers and deserve more support from the local population rather than being demonised. The new jobs at the new fish farm and the supply chain would help young Arran families remain on the island as opposed to leaving for employment on the mainland. This in turn helps to sustain local Arran businesses, school rolls etc.
The fish farm in Lamlash has not resulted in a loss of tourists over a 40-year period and the tourist numbers have increased over this time. This part of Arran is loved by tourists and many visit each year and walk in the surrounding area.
The wildlife in the surrounding area of the Lamlash farm is thriving, with otters, porpoises, dolphins etc all present and also seen in Whiting Bay. How many of the NAC councillors have walked round the area next to the Lamlash farm to see all the wildlife or even walked the route to the proposed new fish farm site? There is absolutely no evidence to support a reduction in tourism or wildlife due to this new fish farm being opened.
The fish farm companies have spent years and years of research on a global basis to develop an efficient process on how to farm salmon and other fish in quantity. This research will be used to help feed an increasing world population in the future. It seems criminal not to use the natural resources that are available and fish farming has extremely limited impact on its surroundings compared to many other industries.
Let's hope that common sense prevails with the appeal and jobs and investment are not lost on the island.
Yours,
Iain S Monteith,
Whiting Bay.
Quantifying fish farm issues
Sir,
Tommy Gilmore's letter and subsequent correspondence covered a wide range of issues from aged incomers to foreign investment. All good stuff but perhaps off the point.
Excretion and decomposition provide the raw material for everything that lives. All life consumes life. Questions and disagreements occur on the quality of life of the consumed and the concentration of the excretions.
There are methods of quantifying these issues. Although quality of life will largely be subjective, and the aesthetics of the process is fully subjective.
Fortunately Arran is in a unique position to provide insight. Tommy pointed out there has been a fish farm in Lamlash Bay for 40 years with a wealth of information amassed. Andrew Binnie pointed out we have world renowned organisation in COAST that has 13 years' experience of the No Take Zone and all the data that goes with this very successful ongoing scientific experiment.
Through the pages of the Banner and directly, I ask the MD of the Scottish Salmon Company to fund a research project in Lamlash Bay, in association with COAST, with mutually agreed, independently overseen, objectives, methods and metrics. Objectives should include the impact on the volume and diversity of biomass at agreed distances from the farm compared to a 'control' area, which I assume COAST has established. Juvenile and mature mortality rates would be a basic measure of quality of life. I am sure there are others which can be agreed.
The salmon company could object on the basis that the farm uses old technology. New technology and better dispersal would give better results. The research would establish 'better than what'. With this, we will have a real-life example, good and bad, on our doorstep, that will allow the undecided to form an opinion.
I will update you if I receive a response from The Scottish Salmon Company.
Yours
Tom Tracey,
Brodick.
Balance required
Sir,
I agree whole-heartedly with the comments made by Tommy Gilmore in his letter of May 28 on the issue of the fish farm at Lochranza; and the future of the Arran economy, particularly on the need for diversification.
He wrote with conviction and common sense about the prospects of proper development on the island, which can only proceed if there is a balance between tourism and other commercial interests.
My experience, as a former professional town and country planner, and latterly as a senior investigator for the ombudsman, demonstrated that real progress – whether it is in the field of commerce or conservation – can only be achieved where the local community is willing to compromise on the question of long-term sustainable growth, which ultimately will benefit all.
Yours,
Graham Hill,
Whiting Bay.
Traffic island woes
Sir,
I wish to share with your readers a motoring incident which happened to me on May 11.
As I passed the Douglas Hotel heading for Lamlash about 5.30pm that day, I saw a car swooping up from the pier access road, causing me to adjust slightly my course; only at the last moment noticing a small unmarked traffic island sprouting with weeds.  I almost ran right over it but in fact only struck its kerb with my front right-hand tyre,  causing it to burst.
I limped into the pier area and parked. The AA sent superman in the shape of Angus Lambie to my aid and the following day the car was restored to normal.
I was very annoyed indeed at this incident as there was no sign indicating the presence of the offending traffic island, and therefore wrote to North Ayrshire Council intimating a claim to recover my costs.
I returned to the island on June 8 and lo and behold, the traffic island was now adorned with two bright and highly visible 'keep left signs'.  I'm glad I bothered to write.
Angus Lambie's words to me at the time were: 'It's happened before and it will happen again.'  Not if I can help it!
Watch these columns to see if the council pay up!
Yours,
Peter Morrison,
Brodick.