Arran Banner letters – week 23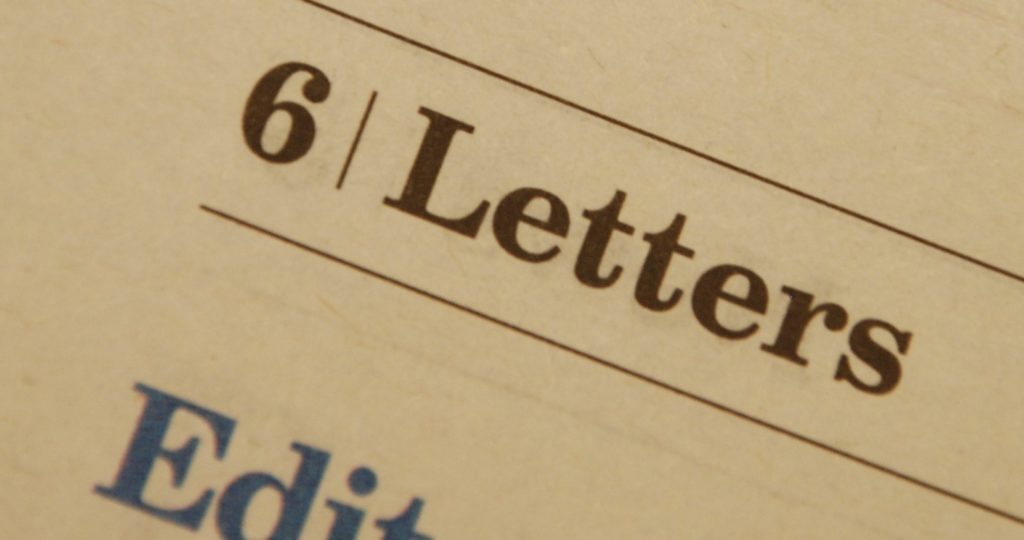 Want to read more?
We value our content and our journalists, so to get full access to all your local news updated 7-days-a-week – PLUS an e-edition of the Arran Banner – subscribe today for as little as 48 pence per week.
Problems logging in and require
technical support?
Click here
Subscribe Now
Healthy marine environment benefits Arran
Sir,
Anyone who participated in the protest march in 2019 to Millstone Point, or who camped out last winter at the proposed site, will realise how wide the support for the campaign to prevent a proposed fish farm at Millstone Point is.
Some 430 people objected to this unsympathetic scheme, with only 19 in favour, and North Ayrshire Council planning committee councillors were unanimous in rejecting it. It says something about the deafness of the Scottish Salmon Company that despite this they seem intent on appealing the decision.
Mr Gilmore's Banner letter in support of the appeal is therefore disappointing, but it is also factually inaccurate. The Community of Arran Seabed Trust (COAST) is a committed member and supporter of the campaign to prevent the establishment of a fish farm off one of our most pristine shorelines and, within Ayrshire, the only designated National Scenic Area. However, the campaign is led by the Friends of Millstone Point not COAST.
Secondly, far from being a narrow group of 'retirees', the campaign has wide support in the community amongst people of all ages; from school children, to working parents, to people in their 90s and from newcomers to long-term residents, comprising folk born here and those who have made it their home.  Lastly, the Scottish Salmon Company alludes to six jobs in its most recent application and 10 in its original application, not 12, and does not guarantee that any of these will be Arran jobs, or from North Ayrshire, or that they will be permanent.
What is guaranteed is the sea at Millstone Point will be used as an open sewer with tonnes of effluent and toxic chemical treatments for sea lice being pumped into our waters. The seas along our North shore support a rich array of marine life, including dolphins and porpoise but also delicate sea pens and underwater biogenic reefs, all of which will be degraded or scared off by pollution and constant noise.
It is an out-dated notion to think of the environment and jobs as being in opposition. COAST's mission, for instance, is to recover the health and productivity of the waters around Arran, and the jobs and livelihoods of those who depend upon a flourishing marine environment. Arran's diverse community of marine campaigners is having some success in doing this, with lobsters, scallops and prawns all showing signs of recovery.
Our reputation as an island that is proactive and forward looking in recovering (not just conserving) the marine environment is riding high nationally. The No Take Zone and wider South Arran Marine Protected Area are key to this but so, too, is the good stewardship of our northern waters. Rather than preserving Arran in aspic, there is an opportunity for Arran that includes sustainable mariculture, marine tourism and well-managed inshore fishing all supporting a sustainable island economy and employment for all ages.
All of this depends on a thriving marine environment that all of us islanders have a real say in managing. We should not be at the mercy of international companies intent on taking profit for their shareholders at our natural environment's expense. Let's look after our marine and land environment and nurture these resources wisely for current and future generations.
Yours,
Andrew Binnie,
Interim manager,
COAST.
Conducted with respect
Sir,
Tommy Gilmore's contribution to the fish farm debate, Arran Banner May 28, is to be welcomed. The trade off between people's livelihoods and the environment is one which we will all have to get to grips with.
Some people seem prepared to accept weapons of mass destruction on the Clyde because of the jobs situation. Others are suggesting that as one part of a comprehensive 'green deal', jobs should be created from carbon sequestration via sea grass initiatives around our coasts.
The debate on these issues is vital and urgent but it needs to be conducted with respect. There should be no place for ad hominem attacks.
Yours,
John Page,
Lamlash.
Every resident is a taxpayer
Sir,
It was with mounting fury and frustration that I read Mr Tommy Gilmore's letter of support for the Scottish Salmon Company's fish farm appeal. I find his suggestion that Arran is being taken over by retired incomers and holiday home owners insulting and a gross over generalisation.
The Scottish Salmon Company is applying for a licence to 'discharge to the water environment fish excreta, uneaten food and other substances resulting from the operation of a new marine pen fish farm'. These other substances include chemical medication for the control of fish lice that affect farmed fish – the current medication of choice being a neonicotinoid which has been banned for use on land but not in the sea.
I would be interested to see what Mr Tommy Gilmore's response would be to an invitation to take a swim in such a soup of pollution. Coastal pollution is what it says it is and as for Mr Tommy Gilmore's disparaging comments about retired incomers – it is beyond contempt, every Arran resident is a taxpayer entitling them to have a point of view.
Yours,
Brian Grindall,
Torbeg.
Planning opinion
Sir,
With reference to his letter in support of fish farming off Arran, I draw Mr Gilmore's attention to the opening statement on North Ayrshire Council's planning web page: 'Anyone can make a comment in support of, or object to, a planning application.'
Yours,
Peter Yates,
Catacol.
Well said Tommy
Sir,
Re Tommy Gilmour's letter – well said, Tommy. I would urge all those in favour of the project to submit comments in support of the application to North Ayrshire Council.
Yours,
Alastair Sillars,
Thornhill.
Caring community
Sir,
I hope you can find a space to squeeze in this letter of thanks to everyone who came to my assistance when I took ill on board the ferry whilst travelling home from a hospital appointment in Glasgow, especially to Susan who appeared from nowhere and was fantastic. Also thanks to Liam, a young lad from Whiting Bay, who I haven't seen for more than 30 years, who took charge of the situation. Many thanks to all the CalMac staff who were great and also Alistair, who I am sure was muttering something about the benefits of Arran ice cream as a quick fix for dehydration.
Finally, after much persistent persuasion from all the aforementioned I would also like to thank the doctor and nurse at Arran War Memorial Hospital who took great care of me until they were satisfied that I could go home.
Many thanks to all – wonderful people of which Arran and CalMac seem to have more than their fair share.
Yours,
Iain Monteith,
Whiting Bay.