Seagrass forms meadows in the sea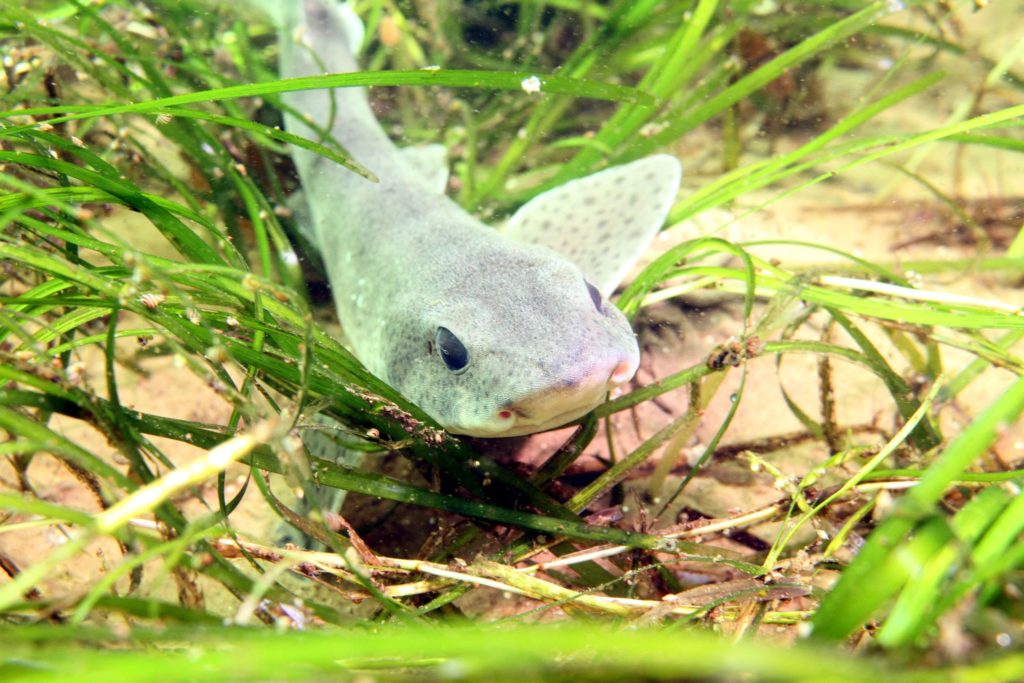 Want to read more?
We value our content and our journalists, so to get full access to all your local news updated 7-days-a-week – PLUS an e-edition of the Arran Banner – subscribe today for as little as 48 pence per week.
Problems logging in and require
technical support?
Click here
Subscribe Now
Standfirst
Scotland's Year of Coasts and Waters has officially been extended to 2021, given many events and promotions couldn't go ahead last year as a result of the pandemic. To recognise this, and to raise the profile of many exciting habitats and species we find in Arran's seas, many protected by the South Arran Marine Protected Area (MPA), the Community of Arran Seabed Trust (COAST) is running a year-long media campaign to raise awareness.
Each month, it will focus on a particular habitat or collective group of inter-linked species and here for April is the latest instalment. There is more information on COAST social media or visit www.arrancoast.com
Main story
On land we take grass for granted – but underwater, seagrass can only thrive in very specific conditions and so is quite unusual to see.
It is a very special plant which is only found at certain locations in the waters around Arran, where it generally grows in sandy seabeds, like those featured in the Banner last month. Although seagrass may not sound very exciting, it is responsible for creating a vitally important underwater habitat.
Seagrass is actually a true flowering plant, the only flowering plant able to live in seawater and pollinate and produce seeds while submerged. The two seagrass species we have in the UK – eelgrass and dwarf eelgrass – are both found in the Clyde, but it is the larger of the two, eelgrass (Zostera marina) that is found around Arran.
Like other plants, seagrasses need sunlight to survive and can only live in well-lit, shallow water just a few metres deep. They are usually found in quite sheltered conditions and can grow closely together forming dense underwater meadows or seagrass beds. One of the largest remaining seagrass beds in the Clyde is just off shore at Whiting Bay and, together with other areas of seagrass, is part of the special interest underpinning the establishment of the South Arran Marine Protected Area (MPA).
A haven for wildlife
The thin, tall seagrass leaves can grow up to a metre long – depending on local conditions – and acts as shelter, feeding and nursery areas for many different species. Studies show that seagrass beds provide good nursery grounds for a number of commercially important fish including juvenile cod, whiting and pollock.
It is not just fish that make use of these areas, animals such as crabs, starfish, sea firs and many others live amongst and on the seagrass plants. At certain times of the year, the seagrass leaves can be covered with many small marine snails and delicately patterned sea slugs laying their eggs on the leaves. Studies show that more than 30 times more animals live within seagrass compared to adjacent sandy habitats.
And that is just above the surface. Within the seabed itself, a specialised root system anchors the plants, helping to stabilise and consolidate the seabed material. This enables yet more species to live in the sediment than areas where seagrass is absent. It has also been shown to help to reduce sediment erosion and so provide a form of natural coastal defence.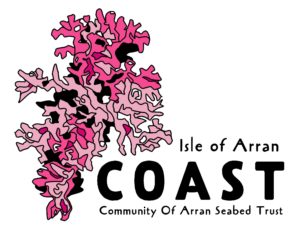 Recognising their value
The accessibility of some of Arran's seagrass beds to swimmers, snorkellers and divers provides an opportunity to enjoy this special marine habitat. On sun-lit days, seagrass beds are magical places, with dappled light and the sun's flickering rays highlighting the constantly swaying seagrass blades.
Small fish dart amongst them and there is always the opportunity of a chance encounter with other fascinating marine life, including rather docile small-spotted catsharks.
There are also hidden benefits of seagrass beds. While they only cover a relatively small area they are very effective at capturing and storing carbon locking it away in the seabed sediments.
Globally it is suggested that they are responsible for about 15 per cent of the total carbon storage in the ocean. As with plants on land, seagrass also produces oxygen through the process of photosynthesis and releases it back into the water benefitting other marine life.
We have lost large areas of seagrass from around the whole of the UK coastline due to a variety of reasons. A drastic decline of seagrass beds in the 1930s is attributed to an outbreak of a wasting disease and seagrass has been struggling to recover from this ever since as it has been hampered by other ongoing impacts such as pollution, disturbance from dredging, moorings and anchoring and coastal development.
In parts of Arran, the invasive non-native seaweed known as wireweed (Sargassum muticum), a large brown seaweed from the north-west Pacific, is another potential threat to seagrass.
At Kildonan, the natural breakwaters of the rock dykes provide sufficient shelter for seagrass to grow in this otherwise exposed location. The seabed here is more stony, an unusual situation to find seagrass in. The stones allow wireweed to get a foothold and, where it does, its large, spreading growth can create a canopy that blocks out the sunlight and shades the seagrass, affecting its growth.
Moves are now underway to look at how seagrass beds can be actively restored in Scotland's coastal waters and elsewhere around the UK, recognising the importance and value of this essential marine habitat.
Together with active protection of existing seagrass areas, such as that provided by the Lamlash Bay No Take Zone and Arran's MPA, this will hopefully ensure a better future for these special underwater meadows.