Arran Banner Letters – week 38, 2020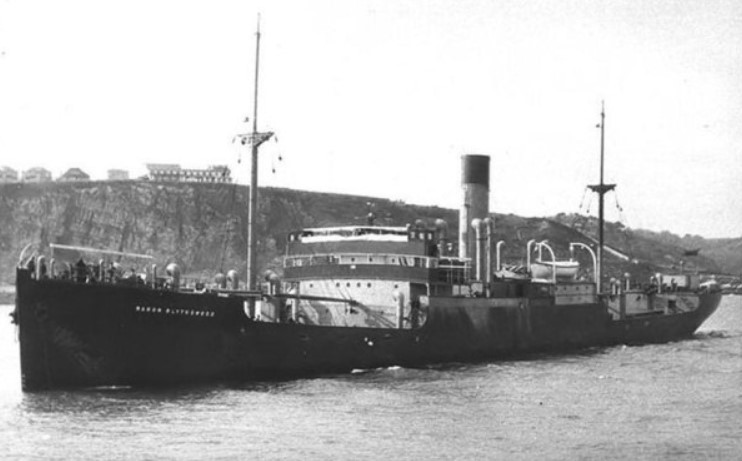 Want to read more?
We value our content and our journalists, so to get full access to all your local news updated 7-days-a-week – PLUS an e-edition of the Arran Banner – subscribe today for as little as 48 pence per week.
Subscribe Now
Beckford silver
Sir,
Just to say I am extremely pleased to read in your excellent article (Banner 11th Sept. '20) that new temporary interpretation material has already been installed in the castle and no less pleased to hear the NTS admitting they have fallen short in their relating of stories of slavery and colonialism up till now and that they will be working hard to rectify the situation with their Facing the Past project.
I am glad to have contributed to this change and I was strengthened by the letters—all of them!—which widened the debate and thereby drew attention to the issue and I was heartened by the people who let me know I had their support.
Still, many rivers to cross of course and if I might have a last word: it is essential that we look together at the facts of the past and understand how they often relate to present injustice. The understanding will spur the actions which will move us towards a more equitable future.
Yours,
Cicely Gill
Whiting Bay
Battle of Britain
Sir,
To commemorate the 80th anniversary of the Battle of Britain last week, the RAF Benevolent Fund is working to highlight the role of the many who each played a critical part in securing victory. Many of them lived and worked in Scotland, home to not just airfields but also other critical installations such as radar. Others in the region may recall seeing the dogfights in the skies during that summer of 1940.
To pay tribute to all those who worked towards victory, we created a poignant light show projected onto two radar sites with images of a range of RAF personnel from air crew to radar operators. These help remind us of the many who supported the few, not just during the Second World War, but right up to the present day.
The RAF Benevolent Fund is there for the many – anyone who has EVER served in the RAF. We have a duty to support them in their time of need. We all have a last chance to do our duty, just as they did theirs, by giving them and their families the support they deserve.
In 2019, the RAF Benevolent Fund spent more than £400,000 supporting 196 beneficiaries in Scotland – but we know there are thousands more veterans out there in need of assistance.
Given the important role the RAF has played in the recent heritage of the region, we ask your readers to think if they know of any RAF veterans or their partners who may be in need of our support, particularly during this difficult time. We can help them in so many ways.
To find out more or let us know of someone we might be able to help, please visit www.rafbf.org.
Yours,
Air Vice Marshall Chris Elliot
RAF Benevolent Fund
Frightful behaviour
Sir,
Blue Cross is horrified about the latest social media craze where pet owners are sharing videos and images of themselves getting up close to their pet and surprising them when they are asleep or removing their food when eating. Using hashtags like '#invadeyourdogspersonalspace' and '#invadeyourpetsspace' there have been over half a million views of these posts so far.
Examples we've seen include making loud noises next to sleeping pets to film how they react, getting into a pets' bed when they are sleeping and waking them suddenly when face to face. While we are sure the intent is innocent fun, it is vital pet owners understand that this is a potentially dangerous activity and extremely traumatic and stressful for most pets who may go on to develop serious behaviour problems.
Yours,
Claire Stallard, Animal Behaviourist
Blue Cross
Unsung heros
Sir,
In these days of remembrance of the heroic events 80-years ago in the skies above southern England, we should also remember the sacrifice made at the same time by the merchant seamen bringing essential supplies across the Atlantic due to u boat attack. A case in point is the SS Baron Blythswood, a bulk carrier whose home port was Ardrossan. It was travelling in a convoy and was carrying a cargo of 5,450 tons of iron ore to Port Talbot.
At 4am on September 21, 1940 it was struck amid ships by a single torpedo from a u-boat (u-99) and within 40 seconds had disappeared below the waves. The torpedo punctured the buoyant area between the cargo holds whose heavy contents quickly took it to the bottom. The complete crew of 35 was lost including the Chief Officer, William Simpson Ure, husband Johana Ure of Largs and Arran, and the Chief Engineer, John Niven of Kilmarnock.
Two other ships were struck in the same attack: the MV Invershannon and MV Elmbank. These ships did not sink but were crippled and the crews took to the lifeboats. Later in the day the u-boat returned to sink the floating hulks.
On the way the u-99 came across a survivor standing on a raft, dressed only in underwear and holding an oar with a white garment flying from it. He was picked up and revived over a few hours. As the u-boat crew were wearing boiler suits and spoke only English to him, he mistakenly believed he had been rescued by the Royal Navy. He spoke disparagingly about the u boat that had sunk his ship. He was the sole survivor of the Baron Blythswood.
After sinking the disabled ships, the u boat came alongside the three lifeboats from the Invershannon. The rescued man was transferred to one of these. This was the point when he realized who his rescuers were! The u-boat commander gave the lifeboats supplies and a course to follow to get to the Irish coast some 600 miles distant.
Two of the lifeboats did make it to safety but due to a storm the third, containing 16 men, was lost .The rescued man from the Baron Blythswood was on this boat and his identity has never been determined,
Yours,
Ian A Brown
Blairgowie
Carers survey
Sir
It is estimated that there could now be as many as 1.1 million people in Scotland caring unpaid for a loved one who is older, disabled, or seriously ill during the Coronavirus pandemic.
We know that it has been an especially difficult time for family carers, with the majority having to provide more care during the pandemic -on average 10 additional hours a week. With many face-to-face day services still closed or limited because of Covid, some families are caring round the clock without a break.
It's thanks to carers telling Carers Scotland us about their personal experiences that we are able to explain to politicians and policy makers the challenges they are facing six months on from the Coronavirus outbreak, as we head into winter.
By filling in our survey 'Caring Behind Closed Doors: 6 months on' (on the Carers UK website) unpaid carers in Scotland can help inform the UK's most comprehensive study into experiences of looking after a loved one during the Coronavirus crisis.
With a Scottish Government plan for social care reform currently in the making, it has never been more important for unpaid carers to share their experiences.
Fill in the survey at: https://www.surveymonkey.co.uk/r/CJ89NCH
Yours,
Simon Hodgson
Director, Carers Scotland
Cautionary tale
Sir,
It would appear that islanders are being penalised by some internet providers in addition to online retailers. According to a recent exchange with Plusnet, Arran does not have 'low cost' telephone exchanges (so much for a level playing field). In this instance the quoted price was £30.49pm for the island compared with £22.95pm on the mainland, a hike of 23 per cent. I have yet to come across other providers that discriminate in this manner so the message is clear – shop around, check, try inputting different postcodes before you sign up!
Yours,
Ken Campbell
Renfrewshire
SS Baron Blythswood. No_B38letters01