School's out forever for the class of 2020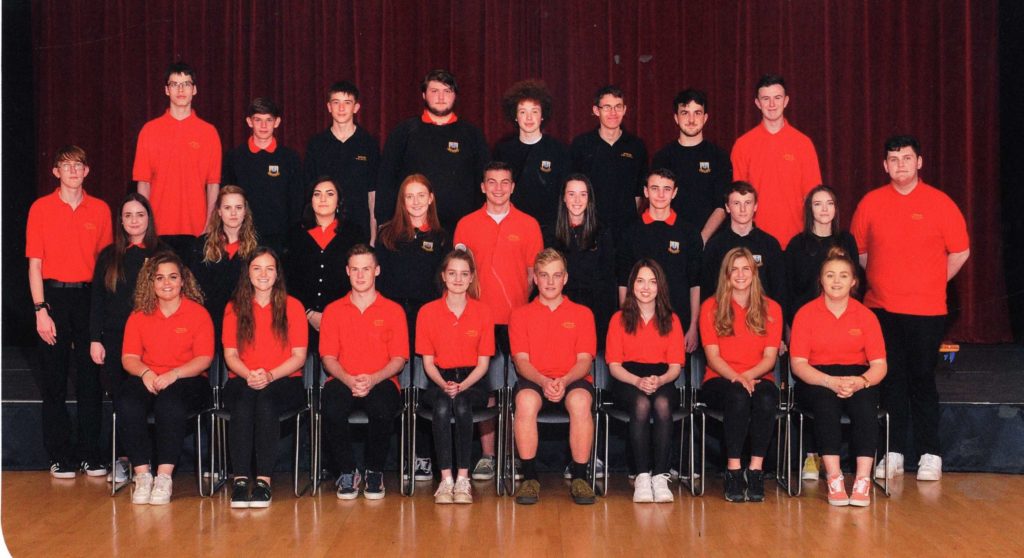 Want to read more?
We value our content and our journalists, so to get full access to all your local news updated 7-days-a-week – PLUS an e-edition of the Arran Banner – subscribe today for as little as 48 pence per week.
Subscribe Now
For sixth year pupils leaving Arran High School this summer, the end came sooner than they had planned. When lockdown started and it was announced schools would not re-open until August that was it – school was out forever. Here one of the leavers, Eilidh Hamill, gives her personal account of what it was like and her hopes and fears for the future.
For the Arran High School class of 2020, leaving school wasn't exactly what we thought it might be … safe to say, times are surreal.
Despite counting the days, when the end came sooner than expected it was a bit of an anti-climax. The plans we had: last day 'leavers do' and goodbyes. Like so much, the reality is they will not happen. It is not a tragedy, as so many have lost so much more. It is just a bit of a pity.
The abrupt end to our final year has set us on an unsteady course to our future. Small things we would take for granted – summer jobs, 18th birthday parties and the hope of a driving licence – have been put on ice. Larger concerns loom on the horizon, however, as coronavirus is predicted to have a great impact on the future of our generation.
In recent years, almost all young people leaving Arran High School move to, in education speak, a 'positive destination'. This year may be different. For some, promising job prospects or apprenticeships have evaporated. For some, another year of school is back on the table. For some, there are worries about what a first year at college or university will look like. Is it the right time to leave home, be away from family or best to defer plans?
The Resolution Foundation think tank said the 'coronavirus class of 2020 – the 800,000 school leavers' will be most exposed to the 'unemployment surge' caused by COVID-19. The BBC adds that 'one in three school leavers' gain employment in the sectors hardest hit by the pandemic 'such as cafes, bars and retail'. What does that mean for Arran and will more young people have to leave the island?
Suddenly the future is more precarious and unclear. Lockdown has given us plenty time to think about it … anxieties are high.
Matt Mathers in The Independent reports 'three-quarters of young people are feeling more anxious as a result of COVID-19'. While Mental Health UK stress it is 'completely normal' to be 'feeling anxious or stressed during this time', it can be hard to remember that on the bad days.
Mental issues are already common in young people and Phillipa Roxby, BBC health reporter, stresses those with pre-existing conditions are most 'vulnerable' in these times.
Now, more than ever, it is essential to take care of our mental health and look out for each other. Mental and physical health come hand in hand and should be equally prioritised. Different things will work best for different people.
I use exercise to destress. It has been my anchor in all that is going on. The overwhelming amount of information from every media source is hard to escape. So, we have to cut ourselves some slack too. A good day can be wearing your pajamas all day and watching an entire series on Netflix.
Sometimes taking a step back helps. We are unsure of our next steps but so many have much greater worries.
The beating heart of our economy is tourism and we don't yet know the full impact on jobs and businesses on Arran. Who knows how hard life will become in North Ayrshire, where in some towns one in three children already live in poverty. Maybe this crisis will force us to do things better.
It isn't all bad. Look at how lucky we are – where we live and what we have. Our empty island is beautiful and maybe others, like me, have realised how easily we can take that for granted.
Though uncertain times lie ahead, lockdown will end. It may not be the future we planned but it can still be a positive one. Maybe even a better one.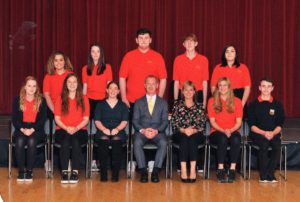 The 2020 S6 leavers who missed their last weeks of school. NO_B25leavers01
S6 senior prefects, back row left to right: Ellie Wood, Hannah McCartney, Adam Aitken, Robbie Milton and Daisy Urquhart-Dixon. Front, left to right: Laurie Miller, Elyse Aitken, depute head Suzie Dick, former head teacher Barry Smith, acting head teacher Susan Foster, Eilidh Hamill and William Downing. NO_B25leavers02