Arran Banner letters – week 22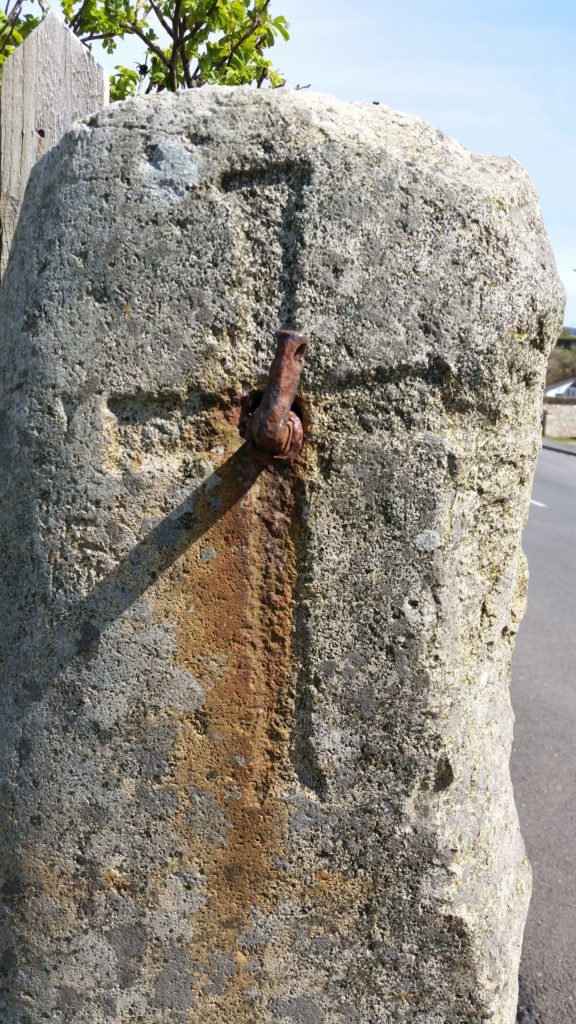 Want to read more?
We value our content and our journalists, so to get full access to all your local news updated 7-days-a-week – PLUS an e-edition of the Arran Banner – subscribe today for as little as 48 pence per week.
Subscribe Now
Castle closure concern
Sir,
Once again Arran shoots itself in the foot, this time by accepting Brodick Castle will remain closed when lockdown restrictions have eased, Arran Banner May 15 issue.
Do those in responsible positions on the island not realise and understand that Brodick Castle with all its history and wonderful interesting exhibits is the one, if not the main, holiday attraction and place of interest on the island?
I appreciate the castle is under the jurisdiction of the National Trust for Scotland and that finance is limited. But do these people not realise that if they shut the castle once again, as they did last year whilst it was being upgraded, they are jeopardising the future of Arran as a holiday island. The castle has even appeared on our bank notes!
Wandering around the beautiful gardens does not make up for a visit to the castle.
I am sure a request for Arran folk to act as volunteers would attract support and enable the castle to open at least at the weekends. I read in the Banner MSP Kenneth Gibson raised a question in the Scottish Parliament but the 'throw away' answer he received from the First Minister was a polite way of saying 'do not bother me I have more important things to attend to' and thus nothing will be done unless  a much stronger voice is heard from the people of Arran who must not allow the problem to be 'swept under the carpet'.
I only have a holiday home on the island, but as a family we have been coming to Arran for many years prior to being fortunate enough to acquire our cottage 15 years ago and I do so much want to see this beautiful island (God's island) prosper and not go into decline due to a lack of understanding by those who govern the island of Arran from the mainland.
Yours
Jack Cowan,
Catacol.
No cackling
Sir,
Andy McNamara (Arran Banner, letters May 22) worries about London wielding an undue political influence.  The latest official figures for the UK's constituent parts show that Londoners, more than anyone else, put more into the country's pot per head than they take out (nearly £4,500 per head per year net and the gap's growing).  Only those in the South East and East of England join them as net contributors.
I'm not sure they seek our thanks but Geordies (me), Celts, Scousers and the rest might occasionally acknowledge it. Churchill is much quoted these days. He praised Bletchley Park as 'the goose that laid the golden egg and never cackled'.  We might like to reflect that London doesn't cackle as much as it could.
Yours,
Nigel Armstrong,
Whiting Bay.
Business sacrifice
Sir,
Arran Ferry Committee has requested the Essential Lifeline Timetable be extended (Arran Banner May 22).
As I understand, the Ferry Committee does not speak for the people and businesses of Arran in regard to the COVID-19 lockdown and how and when it should be lifted. This is the remit of the Scottish Government and Transport Scotland. It is ironic this request has been readily complied with when many of the improvements sought by the ferry committee and the ferry users group are not implemented or happen at a glacial place.
A high proportion of businesses and recreational facilities on Arran survive only because of summer tourist trade and unless these businesses salvage some of this trade they will not survive. Irrespective of whether one agrees with the lockdown, and the scientific modelling it was based on, it will be phased out.
Rather than proposing extended restrictions, the ferry committee and CalMac should be working together to devise how the ferry service will operate safely as restrictions are lifted. This will probably require higher frequency sailings with reduced occupancy to accommodate social distancing.
Likewise, businesses of Arran know the restrictions will end at some point and should be working to devise new safe operating procedures.
For islanders concerned by the prospect of more visitors, it should be recognised COVID-19 is not a severe disease for a very large proportion of the people infected. Unfortunately for a small minority it is a serious disease. People in high risk categories, all over Scotland, need to take responsibility for their own safety. Sacrificing island businesses is not the way.
Yours,
Dr Douglas Graham,
Whiting Bay.
Hidden cross
Sir,
As my son Michael and I returned from a walk round Shiskine golf course recently we crossed from the pavement by the harbour to `social distance` from a pedestrian going the other way.
This meant we passed close to the sports field entrance and Michael saw a cross on the field entrance post. We have passed this way for 40 years and never seen it before. I have not found any other resident who has seen it.
It must have been there around 50 years or more. Where was it originally? Who made it? Who moved it and when? I would love to have answers to these questions and wonder if any readers can help. It shows up best about an hour after noon.
Yours,
Vic Iutz,
Blackwaterfoot.
The Blackwaterfoot cross, hidden in full sight. NO_B22cross01