Arran gears up for Spring Fest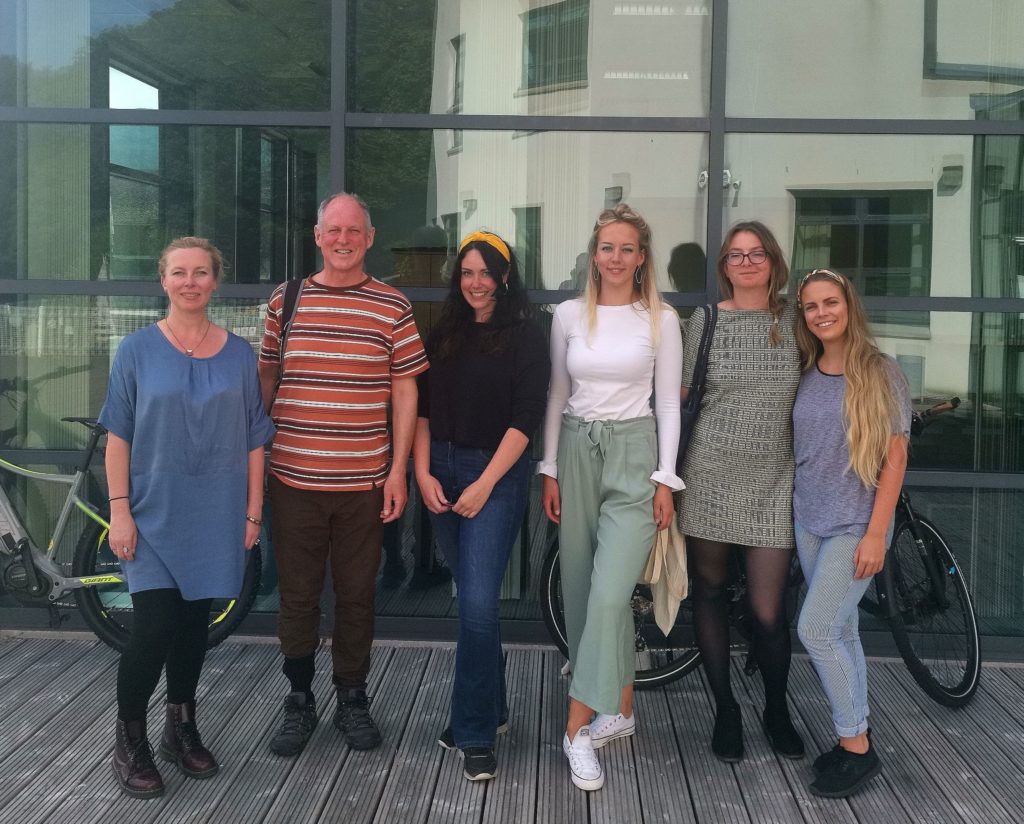 Want to read more?
We value our content and our journalists, so to get full access to all your local news updated 7-days-a-week – PLUS an e-edition of the Arran Banner – subscribe today for as little as 48 pence per week.
Subscribe Now
Excitement is building for the Arran Spring Fest which is set to take place later this month to celebrate and inspire sustainability and climate action on Arran through a focus on local food, travel and energy.
The event, organised by Arran Eco Savvy, will take place at Balmichael Glamping near Shiskine on Saturday March 21 from 12noon until 4pm and there will be a wide range of exciting activities for all to enjoy, including good food, music and eBikes.
Here's a small taster of what visitors at spring fest can expect.
Food
A large focus of the event will be on local food, showcasing Arran's impressive larder and the sustainability practices that are being prioritised by local businesses. This will be a chance for residents to find out about what is available locally and to show their support for these products and organisations. The local food producers supporting the event include The Arran Butcher, the Arran Cheese Shop and Wooleys of Arran.
They will be joined by  the Isle of Arran Gin Company, Arran Ice Cream, Isle of Arran Milk, Arran Whisky, The Bay Kitchen and Stores, Blackwater Bakehouse, Clachaig Farm, Donna's Preserves, The Tartan Tablet Company, Bellevue Cheese, Woodside Arran CIC as well as Galloway Wild Foods. This fantastic array of businesses will be offering tastings of their produce and demonstrating that local is best and that it can be easily sourced on our island.
George Grassie of Blackwater Bakehouse, speaking about the sustainability and environmental awareness of his business said: 'The bakehouse makes fresh bread every day from high quality organic British flours, making use of Scottish farms and mills for the lowest possible food miles. Our extensive use of heritage grain varieties is at the forefront of ecological farming practice for crop resilience, soil conservation and greater geographical versatility. The even happier result is that these grains are far more nutritious than modern wheat and provide exceptional flavour.
'Eggs, milk, cultured whey, kefir, vegetables and foraged fruit and plants are all sourced or prepared on the island for use in bakehouse produce. To ensure sustainability and strength, the Bakehouse nurtures strong and productive relationships exclusively with island businesses, where both the producers and customers are engaged in a transparent supply chain, with a focus on the highest quality food.
'As an independent and small scale business, wastage in the Blackwater Bakehouse is both a moral and economic issue. We operate on zero wastage of both our food and its packaging and we use only recyclable paper bags for our loaves and unsold produce is used in other recipes and preparations. If there is any food that cannot be sold after this, we make sure it finds its way to animals for feed. In terms of sustainability, this vastly reduces environmental and disposal impact, and improves turnover by more than 15 per cent (a typical bakery waste volume), while promoting creative techniques and delicious recipes.'
Matthew Dobson of Arran Milk said: 'Arran Milk is centred on sustainability and on supporting local farming. Arran Milk a fantastic example of self-sufficiency on the island – from low food miles to refilling bottles that in turn helps eliminate single-use plastic. We have been thrilled with the support so far and are delighted to be supporting Arran Spring Fest where those who haven't tried our milk can have a taste.'
Energy
Eco Savvy has supported 410 households on Arran with energy efficiency advice since May 2018. This has resulted in many households implementing measures from LEDs to air source heat pumps and thereby saving money and carbon. Eco Savvy representatives will be showcasing some of these examples on the day.
Solar and Wind Applications' Technical Director Marty Mellis-Fox will be present at the event, having previously delivered a workshop for residents last year on accessories and battery storage for Solar PV. He will be also showcasing his Tesla for those thinking about making the switch to electric cars. Eco Savvy's project partner Home Energy Scotland will also be there supplying energy and water efficiency information.
Water
Did you know that 6 per cent of the UK's annual carbon emissions come from water use? With climate change, rainfall patterns are becoming less reliable and the risk of prolonged dry spells is increasing. In 2018, Arran experienced an unusually hot, dry summer. This resulted in up to 30 per cent increase in the demand for water which meant that Scottish Water had to tanker supplies from the mainland. This is one reason for increased water conservation and Scottish Water is working in partnership with Home Energy Scotland and Arran Eco Savvy to help people who live and work in Arran to save water, energy and keep energy bills down. Free water saving gadgets will be given out to households.
Waste
The Eco Savvy Shop will be sharing an extensive range of eco products and Think About Plastic will be sharing the importance of solutions like these, through a plastic-free information station.
Travel
The Sustainable Island Life (SIL) project has had a huge focus on travel, running the very popular island wide eBike scheme, a community lift share and developing Arran's first Savvy Travel Map. At Spring Fest Eco Savvy will be running an eBike obstacle course challenge. As well as this, Arran High School Mountain Bike Club will be offering free bike MOT's.
Climate literacy
The entire world now is very vulnerable to the climate crisis and many residents are being weighed down with worry about the future, magnified with the increasing storms and flooding so close to home. The community on Arran has been doing a huge amount to reduce carbon emissions, and this event is a chance to show support for this action and inspire for a continuation of that. The Arran Schools' Eco Committee, made up with pupil representatives of each school will be there to share some of the exciting projects they're working on.
Arran Spring Fest is being put together by the Sustainable Island life team of Arran Eco Savvy. The Sustainable Island Life project is a two year project funded by the Scottish Government which supports residents in making educated lifestyle changes in the domains of food, energy and travel. This event is also a celebration as it marks the completion of the first year of the project, and some of the achievements will be acknowledged at the event.
Eco Savvy representatives will be offering Spring Fest visitors the opportunity to try out their eBikes. 01_B10spring01
The Arran Eco Savvy Schools' Committee will be at Spring Fest to speak about some of the work that they have been doing. 01_B10spring02
In addition to all of the local business representatives the Eco Savvy team will be on hand to answer any questions and showcase some of their many projects that are involved with. No_B10spring03
Arran Milk will be one of the organisations offering visitors the chance to try their product and learn about its eco credentials. No_B10spring04
Stuart Fraser of Arran Gin and George Grassie of the Blackwater Bakehouse will be representing their businesses at Spring Fest. 01_B10spring05