Arran Banner letters – week 10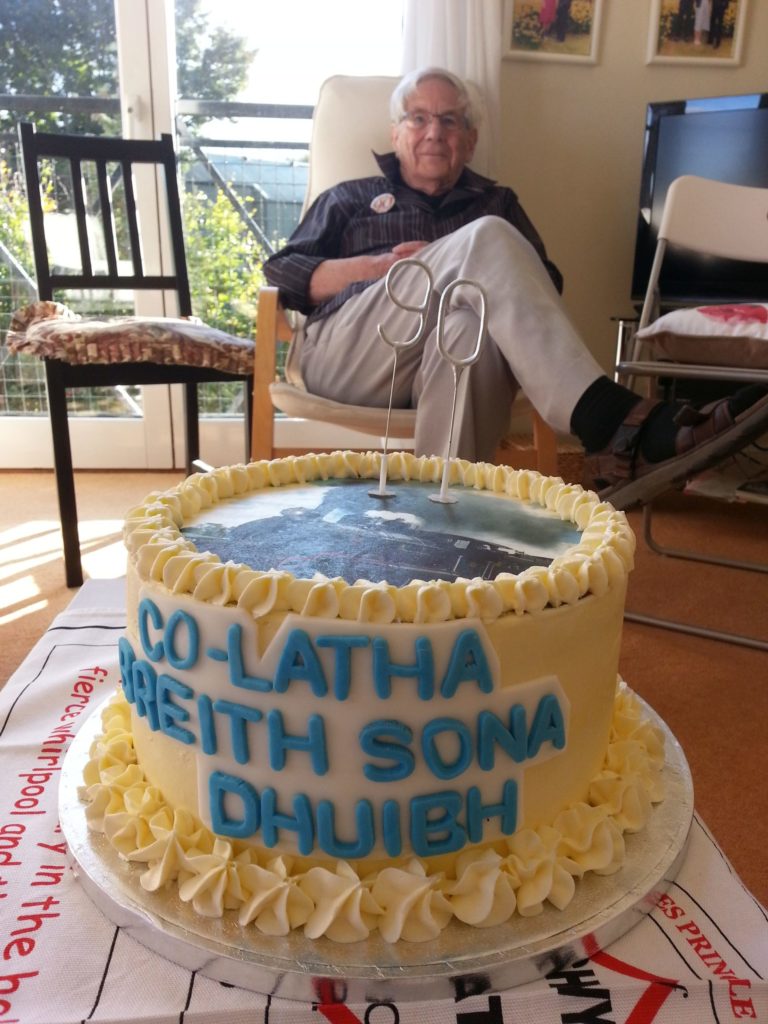 Want to read more?
We value our content and our journalists, so to get full access to all your local news updated 7-days-a-week – PLUS an e-edition of the Arran Banner – subscribe today for as little as 48 pence per week.
Subscribe Now
Land-based farming is the answer
Sir,
It would be interesting if the researchers from the University of York, featured in Arran Banner of February 22, were to investigate the seabed underneath the salmon feedlots at the Kings Cross end of Lamlash Bay and compare it to the MPA at the north end.
I have no doubt they would find a devastated wasteland of filth, uneaten food and chemicals, which would give ammunition to those of us who are opposing the proposed massive development off the Cock of Arran.
I have no problem with the concept of salmon farming, provided it is carried out in closed containers on land, as is now being insisted upon in Scandinavia. (For those who might be unaware, salmon live perfectly happily in fresh water.)
Sadly, the intransigent Fergus Ewing and Roseanna Cunningham appear to be unable to open their minds to the fact that seabed pollution and decimation of wild salmon stocks are the direct result of their refusal to properly monitor and control offshore feedlots in Scottish waters.
If land-based farming was introduced, the salmon companies, which are not Scottish, would still make a profit, but perhaps not just quite as much. And Mr Ewing would still be able to boast about what a great industry it is for the Scottish economy, despite most of the money going to Scandinavia.
Yours,
John N E Rankin,
Whiting Bay.
Ferry procurement
Sir,
With reference to Rory Cowan's letter of February 22, my experience is that if the person making the decisions on the design or measure of either a building or a boat is also paying for it, then he or she usually gets it right.
Yours,
Alastair Bilsland,
Brodick.
Tyre woes
Sir,
Recently I went to the dump on Market Road to drop off an old tyre. The lad minding the shop was most apologetic but pointed out that the council no longer take tyres. What?
What are we now supposed to do with such things? Presumably bowl along the Geary and toss them over the side like we used to. So, beach cleaners, if you find a tyre on the beach, leave it there if you don't want to be a permanent washed-up tyre guardian. I wonder what else they won't be taking next week.
Yours,
Rory Cowan,
Kildonan.
Sir,
It was really encouraging to read in the Banner (February 22) about Feis Arainn and the Gaelic fun day. I do wish them every success.
I retired to Arran in the early 90s after a career spent mainly in the Scottish new towns (not Gaelic speaking areas!). I was curious about Gaelic and within a month of living here went to an open day on the island led by Dr Richard Cox of Aberdeen University.
A beginners' evening course was then set up in the old high school. A very enthusiastic retired Doctor Robin Whitla, sadly no longer with us, stepped in as teacher. After the classes we would adjourn to a local hostelry and attempt to continue our conversations in Gaelic, prompting other customers to ask if we were Russian spies and was that our submarine in Lamlash Bay?
It was very satisfying to pronounce the Gaelic names of Arran's mountains and to know what they meant. Gaelic isn't just a language, it can give you an insight into the lives of our forebears on the island and what was important to them.
Although events forced our return to the mainland, I am still learning more about the Gaelic language and culture. Another good Arran friend, the late John Roberts of Brodick, suggested an annual visit to Sabhal Mor Ostaig, the Gaelic College on Skye, where residential one-week courses are available for all levels of achievement.
And, yes ,I did have a Gaelic birthday cake for my 90th birthday … with a happy birthday to you in Gaelic. Soirbheachchadh dhan feis.
Yours,
David Hilton,
Portobello.
David Hilton with his 90th birthday cake with its Gaelic inscription. 01_B10letters01