Arran Banner letters – week 09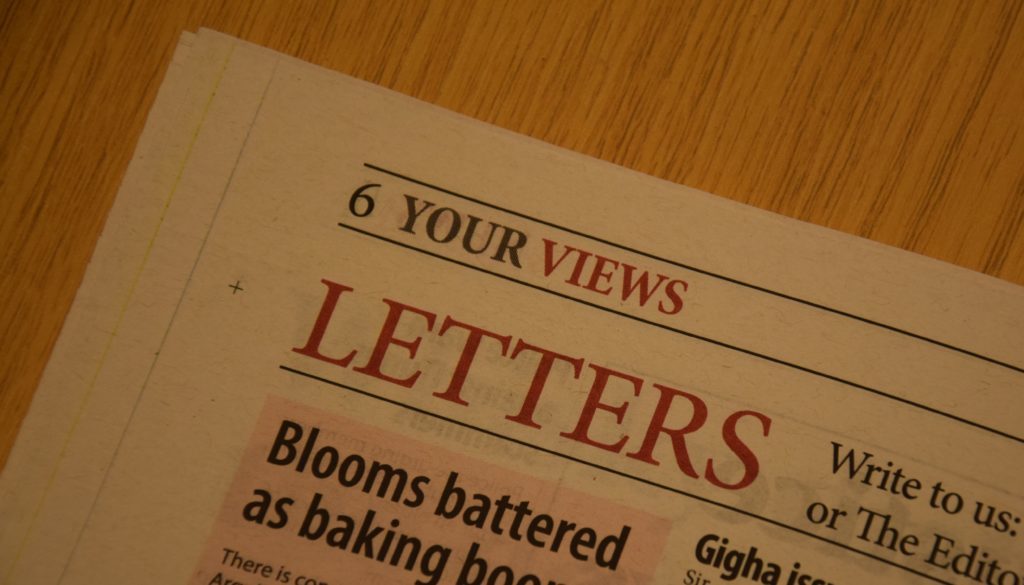 Want to read more?
We value our content and our journalists, so to get full access to all your local news updated 7-days-a-week – PLUS an e-edition of the Arran Banner – subscribe today for as little as 48 pence per week.
Subscribe Now
Land-based farming is the answer
Sir,
It would be interesting if the researchers from the University of York, featured in last week's Banner, were to investigate the sea-bed underneath the salmon feedlots at the Kings Cross end of Lamlash Bay and compare it to the MPA at the north end.
I have no doubt they would find a devastated wasteland of filth, uneaten food and chemicals, which would give ammunition to those of us who are opposing the proposed massive development off the Cock of Arran.
I have no problem with the concept of salmon farming, provided it is carried out in closed containers on land, as is now being insisted upon in Scandinavia. (For those who might be unaware, salmon live perfectly happily in fresh water).
Sadly, the intransigent Fergus Ewing and Roseanna Cunningham appear to be unable to open their minds to the fact that sea-bed pollution and decimation of wild salmon stocks are the direct result of their refusal to properly monitor and control off-shore feedlots in Scottish waters.
If land-based farming was introduced, the salmon companies, which are not Scottish, would still make a profit, but perhaps not just quite as much. And Mr Ewing would still be able to boast about what a great industry it is for the Scottish economy, despite most of the money going to Scandinavia.
Yours,
John N E Rankin,
Whiting Bay.
New manse
Sir,
Since we live in days in which much is said about 'fake news', I wish to correct some misinformation in last week's Arran Banner concerning the Brodick church manse.
The ground for the manse was not donated by Arran Estate around 1961. The ground for the present manse was purchased almost thirty years after that and belonged to a parcel of land bought by the builder from a smallholding at East Mayish. The well qualified architect was a member of Corrie congregation who charged no fee whatever for his work.
As the incumbent at the period, I had neither asked for a new manse to be built nor was consulted at any time about its provision, location or design. The provision of a manse is entirely a matter between a congregation or congregations and the General Trustees of the Church of Scotland in Edinburgh. Congregations are obliged to provide a manse and the minister to live in it.
Suffice to say, my wife and I were delighted with our new home, enjoying it for  14 years, and although, like many larger houses, it may have been a trifle on the expensive side to heat, it was no more so than any of the other four manses in which I have lived in my lifetime, first as a lay missionary and then as a minister. At no time did we experience any kind of infestation at Manse Crescent, and one can only surmise that problems which have arisen may have resulted from later modifications to the building.
I wish the congregation well in providing yet another manse and the minister joy in living in it.
Yours,
Ian MacLeod,
Brodick.
Editor's note: The information for last week's story was taken in good faith from details provided to the planning authority by the applicant for the new manse, which is in the public domain.
Arran kindness
Sir,
My sincere thanks to the honest person who found my soaking wet purse in the Co-op car park last Friday and handed it in there, without leaving a name. In so many places this would not have happened so I am much indebted for the kindness,
Yours,
Rachel Phillips
Corrie
Ferry procurement 
Sir,
With reference to Rory Cowan's letter of 22nd February.  My experience is that if the person making the decisions on the design or measure of either a building or a boat is also paying for it then he or she usually gets it right.
Yours,
Alastair Bilsland
Brodick
Tyre woes
Sir,
Recently I went to the coup on Market Road to drop off an old tyre. The lad minding the shop was most apologetic but pointed out that the council no longer take tyres. What!
What are we now supposed to do with such things? Presumably bowl along the Geary and toss them over the side like we used to. So, beach cleaners, if you find a tyre on the beach, leave it there if you don't want to be a permanent washed up tyre guardian. I wonder what else they won't be taking next week!
Yours,
Rory Cowan,
Kildonan.