Arrran Banner letters – week 04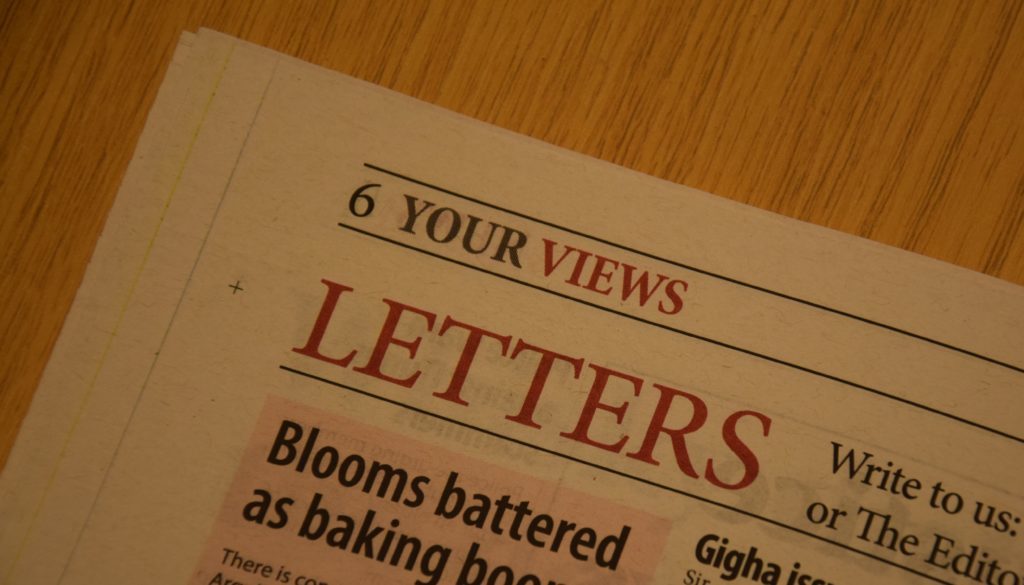 Want to read more?
We value our content and our journalists, so to get full access to all your local news updated 7-days-a-week – PLUS an e-edition of the Arran Banner – subscribe today for as little as 48 pence per week.
Subscribe Now
Nursery support
Sir,
I speak with the authority of one with 37 years experience in
primary teaching with additional qualifications in infants and nursery.
I was in the forefront of nursery education in primary schools in
Ayrshire and trained nursery nurses when head teacher at Springside
Primary School.
The few designated nursery schools then were staffed by qualified
nursery nurses and head who was a qualified teacher.
Prior to that there were 'day nurseries' which were not educational
establishments, run by social work. They provided care for children from birth to school age.
There were childminders and playgroups, all of whom, by law, had to be
registered and for which the parents had to pay.
Children were registered to attend school according to their date of
birth and provided that they were considered 'ready' i.e. out of nappies.
I welcomed the provision of nursery education for all four year olds as
an opportunity for children to socialise.
I am impressed with what I have seen here at Corrie School and on the
mainland. I know how tiring it is for three-year-olds and can't imagine
how two-year-olds can cope!
I regret that Brodick Nursery, who do a splendid job in difficult
circumstances, may have to close with the loss to three and four year
olds of good educational experience.
Could North Ayrshire consider provision of a Portacabin similar to that
formerly at Corrie, based, say, in the grounds of Brodick Primary School
and provide for the children there what is available to others elsewhere
on the island.
This is a cause which must be supported.
Yours,
Elma Stevenson,
Sannox.
Big Garden Birdwatch
Sir,
As you know, this is the weekend of the Big Garden Birdwatch.  So stock up your bird feeders, spend one hour of your weekend watching your garden birds, and note down the highest number you see of each bird species.
Last year nearly half a million people throughout the UK took part in this valuable exercise, and around 30 people on Arran took part.  For more information visit this website Big Garden Birdwatch | All You Need to Know About Taking Part – RSPB  https://www.rspb.org.uk/get-involved/activities/birdwatch/everything-you-need-to-know-about-big-garden-birdwatch/
These results provide a 'snapshot' of the numbers of birds in each region and comparisons with data from previous years give an indication of what may be happening to garden bird populations.
As well as sending your records to RSPB please also send them to me, if possible by Sunday 9 February. The RSPB in their collation lump Arran with North Ayrshire whereas I am interested in looking at the figures for Arran alone.  Each year I share the collated information with participants and more widely through my Banner articles and the arranbirding website.
Finally if you enjoy your garden birds not only take part in the RSPB weekend but consider joining the British Trust for Ornithology's Garden BirdWatch. It is not just one weekend but every week. Observations collected by BTO Garden BirdWatchers are analysed by BTO researchers and published in leading journals.
BTO Garden BirdWatchers have charted the decline of the house sparrow, the rise of the woodpigeon, have discovered that urban birds get up later than their rural counterparts,  have alerted conservationists to the impact of an emerging disease in greenfinches and much more.
On Arran there are currently nine homes taking part in this straightforward enjoyable yet valuable exercise. If you would like to find out more about the BTO Garden BirdWatch contact me or visit the BTO website.
Thank you for all your support.
Yours,
Jim Cassels,
Arran bird recorder.
Path praise
Sir,
On behalf of the residents of Lochranza I would like to take this opportunity to thank all those involved in the construction and upgrade of the shore path from Newton Point to the Fairy Dell.
Yours,
Ken Thorburn,
Lochranza and Catacol Village Association.
Turkana appeal
Sir,
Mary's Meals has launched an urgent appeal to feed chronically hungry children in Turkana, one of the driest and most impoverished parts of Kenya.
We already serve nutritious meals to more than 23,000 children in nurseries in Turkana, but primary-aged pupils have not received meals since a programme run by another organisation stopped around a year ago.
Desperate pupils can often be found watching children at neighbouring nurseries being fed, and we have heard heartbreaking reports of children as young as three saving their food to take home for hungry siblings.
Mary's Meals already feeds more than 1.5 million children in 18 of the world's poorest countries every school day. We are determined to continue feeding these children while expanding, as funds allow, to reach primary school children in Turkana.
Your readers can support our appeal by visiting marysmeals.org.uk/turkana or phoning 0800 698 1212.
Yours,
Daniel Adams,
UK executive director of Mary's Meals.