Arran Banner letters – week 02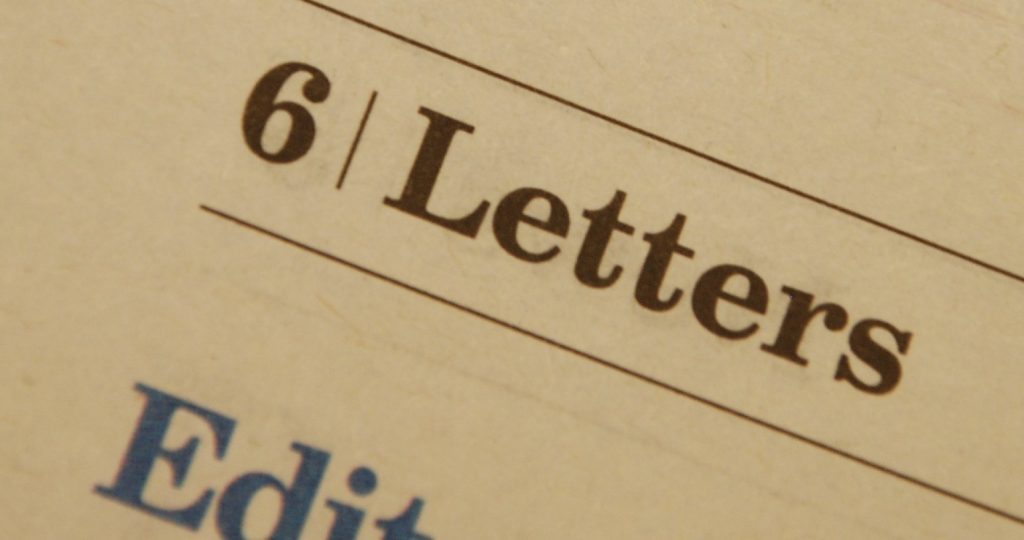 Want to read more?
We value our content and our journalists, so to get full access to all your local news updated 7-days-a-week – PLUS an e-edition of the Arran Banner – subscribe today for as little as 48 pence per week.
Subscribe Now
 Time to sort ferry crisis
Sir,
For most of today, Sunday January 6, the view over Kilbrannan Sound has been one of sporadic 'white horses'; barely a Sea State 2 for those of a nautical bent. The anemometer has read 10-12 knots, with occasional gusts of 18-20 knots; the Arran Banner cam has shown a similar scene in Brodick Bay. Since late morning the Catriona has plied an unscheduled service between Claonaig and Lochranza Whilst this has caused chaos around the marshalling area, and beyond, at the latter and much inconvenience and expense to the travelling public, work and pleasure craft have continued to go about their business.
Meanwhile, due to an 'adverse weather forecast' according to CalMac's website, for the second time since the service started four days ago, Arran's two main ferries have remained tied up in Brodick, going nowhere. Why? They must be fit for purpose or CalMac would not have allocated them to the route. Both seem to be able to cope with similar weather conditions thrown at them on other routes up and down the West Coast of Scotland, but then how many Isle of Arran sailings were cancelled last Summer due to the weather? Is there a clue in the fact that both the Hebridean Isles and Isle of Arran are currently tied up in Brodick? Were their Masters heeding Alan Sinclair's words about Ardrossan '…you make your decision at Brodick – you make a decision not to go anywhere near it'?
Look at the facts. It doesn't matter how many Lord Nelson's the Scottish Parliament and CalMac/CMAL pull or how many petitions the A – B'ers produce, in its present, and projected, state Ardrossan is simply not fit for purpose. Instead of heavily redacted documents, why don't people just tell the truth? Any money going into the proposed 'redevelopment' of Ardrossan will be of little benefit to both the residents of, and those travelling to/from, Arran if the ferry can not berth there.
It doesn't matter how much you dress up a ferry terminal to look like an airport departure gate, it is redundant if the ferry can not berth. Despite realising that the calculations were wrong and shaving a bit off the harbour wall, the ferry will still have to make a right-hand handbrake turn to berth at Ardrossan. If there are problems now berthing in certain weather conditions, these will surely remain.
Alternatives? The linkspan at Gourock had been unavailable for foot passengers to board, but that service is now advertised as 'normal' on CalMac's service status webpage. Is the linkspan available again, and if so for use by vehicles? If not, Troon has been shown recently to be a suitable alternative mainland destination for the Arran service when Ardrossan is 'unavailable'. Why no longer?
Once again Arran has been denied its main ferry service. There has been much media coverage given to CalMac's, CMAL's and certain Holyrood inmates' winging about Ferguson Marine failing to fulfill a (now shown to be an undeniably very amateur and badly thought through) contract to build ferries, but what about CalMac/CMAL's persistent failure to honour their contract to provide Arran with a ferry service?
The Scottish Parliament gave a contract to itself to provide a ferry service which it is not. Isn't it about time the powers that be addressed the real problem and made decisions based on needs and fact, not for political gain? Sort it.
Yours,
P W Yates
Catacol
Ferry woes and heroes
Sir,
Following my letter in the Banner on Saturday December 28, describing my trepidation about the reliability of the ferry service over the coming New Year period, I would like to acknowledge the efforts made on January 2 by CalMac staff in keeping us informed of risks and cancellations in a timely fashion that allowed contingency plans to be put in place. Further I congratulate the CalMac crew in getting the Caledonian Isles safely into Ardrossan Harbour that day despite a heavy swell impinging on its broad side.
These CalMac employees should not have to deal with these challenges and it is harbour design and age of the vessels that is to blame and this is due to CalMac management. Their utterances on cancellations on Sunday January 5 being the result of safety decisions by the masters show that they do not see themselves as responsible … herein lies the root of the problem.
Yours,
Ian Brown
Blairgowrie
CalMac country
Sir,
I am sure your columns will this week be full of rage and fury directed against CalMac. However, before venting their ire, I hope that my fellow-residents will pause to consider their own responsibility in the matter.
In the first place, they may think back to the last time the Ardrossan ferry contract was up for renewal. Public opinion was overwhelmingly thoroughly perturbed at the thought that CalMac might lose the contract, and horrified at the idea that the service might be privatised.
Then, just a few weeks ago, voters in North Ayrshire and Arran not only endorsed the running of CalMac, CMAL and Ferguson Marine, but also voted, by a majority of more than 8,000, for the whole country to be run just like CalMac.
Be very careful, Arran, what you wish for.
Yours,
Richard S Henderson
Lochranza