Arran has second best quality of life in Scotland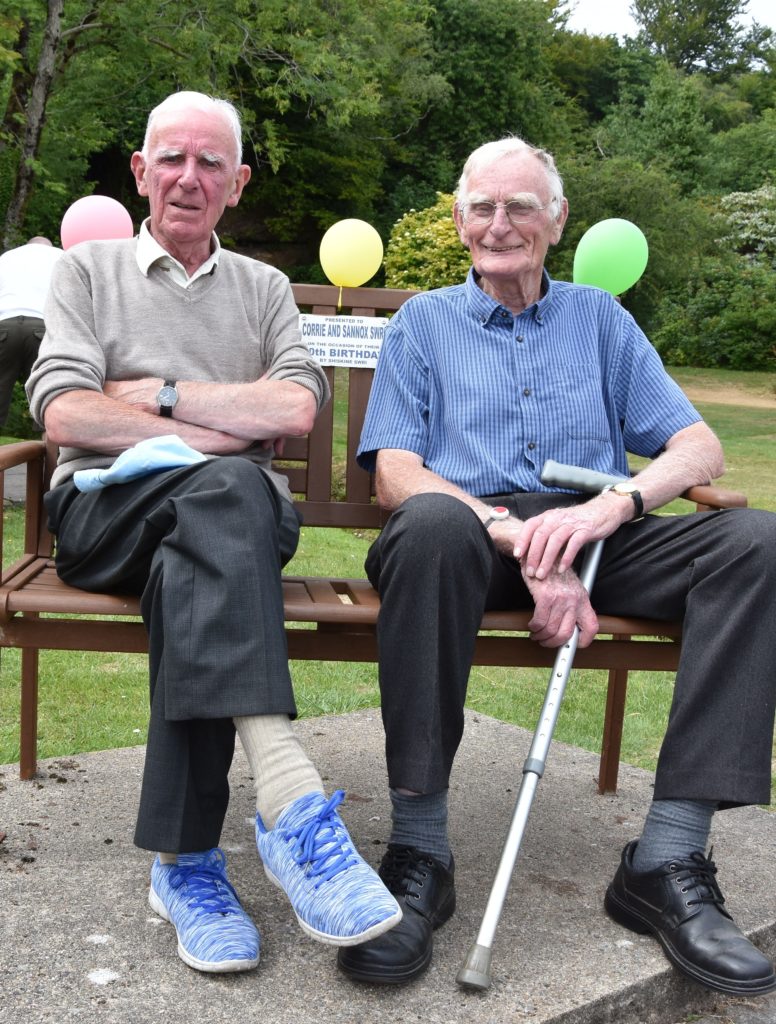 Want to read more?
We value our content and our journalists, so to get full access to all your local news updated 7-days-a-week – PLUS an e-edition of the Arran Banner – subscribe today for as little as 48 pence per week.
Subscribe Now
By Hugh Boag
Arran has the second highest quality of life in Scotland, a new study has revealed.
Only Orkney rates higher with Arran moving up one place from its third place finish in the last survey undertaken in 2017, putting East Dunbartonshire down into third place.
There is a 'chasing pack' of three areas whose scores were only marginally below Arran's: Shetland, Na h-Eileanan Siar and East Renfrewshire. East Ayrshire comes bottom of the survey only narrowly below Glasgow City and North Lanarkshire.
The 2019 report provides the results of the second quality of life survey for Arran, commissioned by the Arran Economic Group. The first survey of residents, also processed and analysed by Hubble Research, determined the baseline figures for 2016-17 and this recent survey not only provides 2019 data showing change, but also examines important new issues.
The purpose of the research was initially to address a perceived data gap; national surveys provide rich data but only down to local authority level and no further. The Arran surveys aimed to provide reliable local information, at previously unavailable sub-authority level, in order to measure quality of life locally and enable comparison with other local authority areas in Scotland.
The survey used 24 indicators to be used to score quality of life on Arran compared with other Scottish local authorities, drawing on the Scottish health survey, Scottish crime and justice survey, Scottish household survey, Scottish house condition survey, CACI household income survey and BRES data.
It was also designed to track change in a statistically reliable way, using a selection of questions that exactly matched those used in national, government-sponsored surveys, administered to a longitudinal panel of Arran residents.
Here are a summary of the findings.
Sense of community
A total of 99% of respondents rated their neighbourhood positively (85% very positively) and 90% of people felt strongly that they 'belonged' to their community. Further, 92% agreed that people tended to show 'kindness within their community'. Similarly, trust within communities was prevalent with 65% strongly agreeing and 32% tending to agree (97% agreement rate overall).
Crime and Safety
Feelings of safety when outside after dark were encouragingly high with 86% feeling very safe and 14% fairly safe. Similarly, feeling safe when alone at home after dark were identical with 86% feeling very safe and 14% feeling fairly safe. This was reinforced by the finding that only 4% felt crime had increased in the last 2 years while 9% felt it had reduced, a +5% net positive balance. Also, 85% were confident in the police being able to catch criminals.
Roads and related services
In all 11% expressed positivity about road condition but satisfaction was low overall, with 85% dissatisfied to some degree and this is unsurprising as national figures show similar views. Consequently, there was strong support for roads investment with 90% stating it their top priority of all roads-related issues. Three quarters of residents were satisfied with winter gritting services while footpaths and street lighting were also positively viewed.
Neighbourhood issues
Animal nuisance and rubbish/litter were again the most frequently experienced neighbourhood issues but vandalism was notably reduced in this year's findings. 80% of Arran's residents reported being within 5 minutes walk of green space, an undoubted asset of the island.
Housing provision
Only 4% felt there was sufficient housing on Arran and, while 23% felt there was sufficient, they felt they were not occupied by the 'right' people. 64% felt more housing was needed and a large minority 47% thought action on second homes was required to curb the issue on Arran while 62% felt more charging was merited to reduce the preponderance of second and holiday homes.
Health
Ratings of health were generally positive. Despite 29% having a chronic condition, 79% felt their health good or very good and only 3% bad/very bad. 45% had lost no sleep at all (over worries) recently and 46% felt optimistic about the future often or all of the time. Three in five reported feeling relaxed often or all of the time and 78% had not felt lonely at all (or almost none of the time)
Local services
Ratings of local services were generally positive and, in particular, 81% were satisfied with local health services, 65% were satisfied with local police services, 48% were satisfied with local schools and 47% were satisfied with public transport. 34% felt local council services were high quality, 40% felt the council does the best it can with the money it has available while 22% felt not (net +18%).
Economy and finances
Confidence in the local economy is very high: 64% are confident and only 17% unconfident. Further, only 8% of respondents were in any financial difficulty while 66% stated they get by very or quite well, much higher than national figures observed for Scotland as a whole. Even though half (52%) spend more than 10% of their disposable income on heating, 92% reported being able to maintain acceptable living standards after fuel, childcare and housing costs were met.
The report is available via the www.discoverarran.com website.
Many people on Arran find a quality of life with their pets. NO_B36quality01
John McConnachie and Henry McNicol enjoy their retirement to the full on Arran. NO_B36quality02
Where better to enjoy the quality of life on Arran than on Blackwaterfoot beach. Photo Stuart Whiston NO_B36quality03
Arran has the second highest quality of life in Scotland. NO_B36quality04